RAP HITS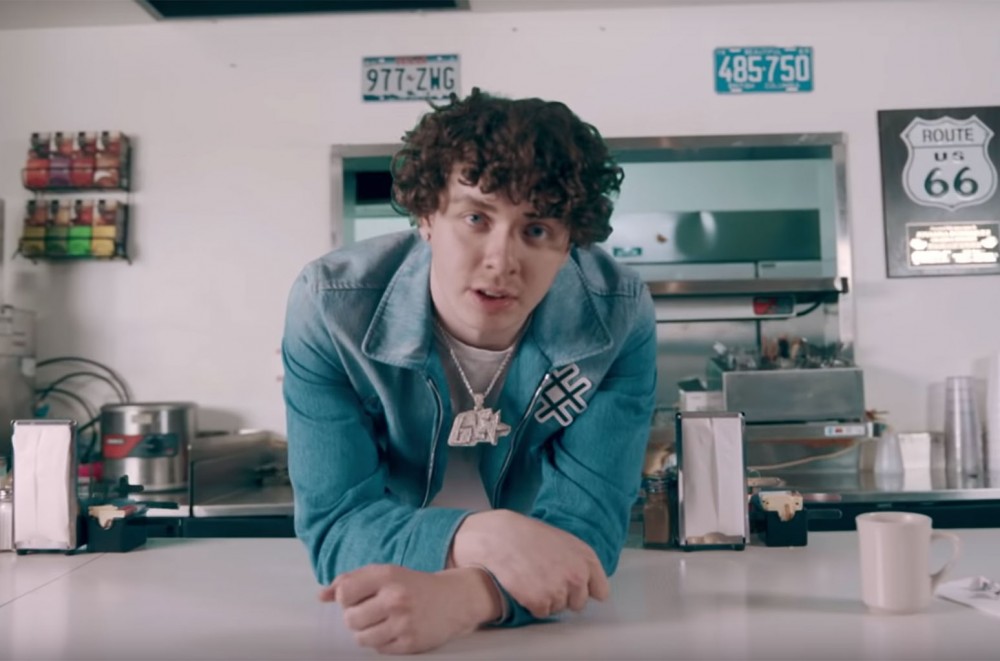 Jack Harlow Bounces Around the Diner in Cole Bennett-Directed 'Whats Poppin' Watch
After putting forth an impressive 2019 on the back of Confetti, Jack Harlow isn't resting on his laurels in the new year. The Louisville, Ky. native set the tone for 2020 on Tuesday (Jan. 21) with the bouncy "Whats Poppin," which also arrived with an accompanying visual directed by the talented Cole Bennett of Lyrical Lemonade.
Harlow's vision comes to life with a local diner serving as the setting. Jack plays just about every role you could think of inside the establishment, as he goes from drowning in good-looking girls to cooking up food and even mobbing with his guy friends outside. What shouldn't be lost is the 21-year-old leveling up once again lyrically, proving he can hang with anyone in his class when it comes to bars.
"This s–t sound like an intro, Jetson, give me that tempo, ooh/ Told Pooh he a fool with this s–t (He a fool)/ Told her don't let her friends know (Don't)/ In the 'Ville and I move like a don (Don)/ Eating fettuccine at Vincenzo's," he raps with a shout-out to the track's producer's JetsonMade and Pooh Beatz.
Harlow recently finished off his North American The Mission Tour and is plotting the release of his anticipated debut album in 2020. Last week (Jan. 13), Jack was spotted in the studio with Logic, so we'll see if they have any collabs on the horizon.
Watch the "Whats Poppin" video below.