RAP HITS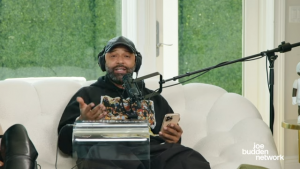 Joe Budden Reacts to Logic's "It Was a Good Day" Cover: 'Never Step Near a Recording Device Again'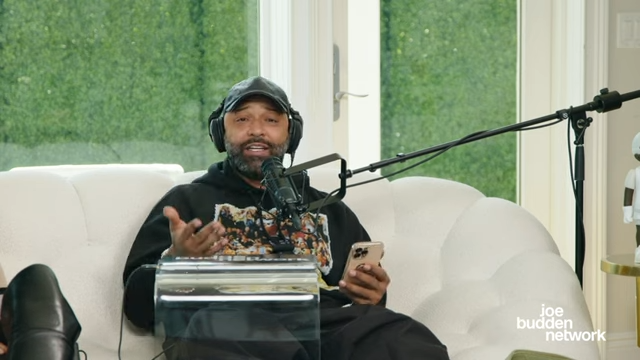 Logic has once again found himself on the radar of Joe Budden. In case you missed it, Logic released an unconventional cover of Ice Cube's "It Was a Good Day," you can hear it below.
The performance made its way to the radar of Joe Budden, along with some others, who weren't favorable of the cover. During the latest episode of The Joe Budden Podcast, Uncle Joe blasted Logic, once again asking him to join him in retirement.
"Logic, I beg of you, I'm pleading with you: please join me in retirement. Never step near a recording device again. Throw your phone in the ocean! Be allergic to microphones! Promise your fans nothing! Don't go to the studio ever again! You are the worst, yo! You are really, really bad!"

– Joe Budden
Logic's supporting band got some heat as well:  "This is the unsauce-iest band I've ever seen. Look at this band. Who asked for this folk version of this song? Oh my God."
Commentary from Joe Budden about Logic's career isn't new. In a 2020 interview with Hot 97's Peter Rosenberg, the No Pressure rapper opened up about Joe Budden, after he delivered an apology about some opinions he had.
"I didn't see the apology. I didn't see his review of the album or any of this," Logic said, when asked about the apology. "I literally have no issue with Joe Budden…I've never met him. I don't know him.
"He doesn't like me for whatever reason. He wants to say I'm not Black enough. I'm not good enough," Logic said. "He's a person who's led to part of my depression, some of my darkest spaces." He added that, though Budden may not believe his dialogue is that harsh, it carries a heavy burden on people. "Bro, your words, they make people want to kill themselves, bro."
Earlier this month, Logic has released his much-anticipated eighth studio album, College Park.
Logic has teased this album with singles like "Wake Up," "Paradise II" with Norah Jones, "Highlife," which includes a video made by actor and filmmaker Kevin Smith, and "Lightsabers," which he played on Jimmy Kimmel Live! this week.
College Park depicts Logic's journey to date while also marking a new beginning. The album's title is a tribute to the Maryland town where he spent a year sleeping on a couch in his friend Big Lenbo's basement and waking up every morning to write and record raps. In College Park, Logic creates an autobiographical yarn as he recounts a day in his life in 2011, culminating with his first-ever live performance in Washington, D.C.
You can hear the new album below.