Rock Hits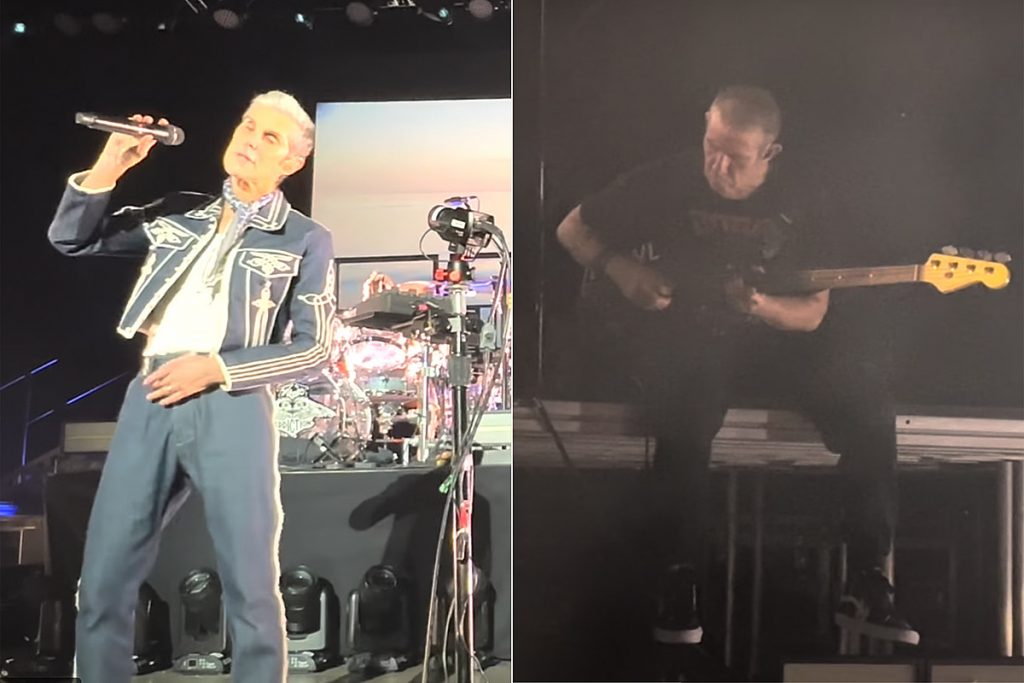 Jane's Addiction Debut New Song 'True Love' Live
Jane's Addiction are back on the road after having spent some time in writing sessions last year, and during their Bakersfield, California performance earlier this week (March 5), the band debuted a new song titled "True Love."
"We're gonna leave you with a brand new song that no one's ever heard. You guys get to hear it first," Perry Farrell told the crowd in the middle of their encore at Bakersfield's Mechanics Bank Arena. It was then that he revealed the song's title "True Love" and led the group in finishing out their 17-song set.
As you might guess by the title, the song is one of the more tender-hearted efforts in the band's catalog. It's more moody, hypnotic song that seemed to silence the crowd with its intimacy. For the song, returning bassist Eric Avery pulled up a seat on a nearby riser, with his bass part laying the foundation for the song's beginnings. Farrell was also flanked by drummer Stephen Perkins and fill-in guitarist Josh Klinghoffer on the track.
READ MORE: New Jane's Addiction Music On It's Way, Says Perry Farrell
It is not known if the song comes from the band's 2022 writing sessions or has been in the works even longer. Last August, it was confirmed that Avery had returned to the band. The musician was show jamming alongside Perry Farrell in a video shared online. He would later confirm that he had been working with Farrell on four promising new song ideas and that he was left inspired by the sessions. The bassist was an original member of the group. After their 1991 split, he returned for their 2008 reunion before exiting two years later. Chris Chaney handled bass for the band from 2011-2022.
It's been a year of adapting on the fly for Jane's Addiction, who have remained without the services of guitarist Dave Navarro. The guitarist has continued to deal with the effects of long-haul COVID. In January, the band issued a statement saying that their bond is tighter than ever, but that Navarro would miss their upcoming shows. "We all hope Dave can be out playing with us when he feels healthy and ready," they added.  Klinghoffer, the former Red Hot Chili Peppers guitarist and recent Pearl Jam and Eddie Vedder solo band player, has stepped in for the band's West Coast, South American and upcoming international shows.
To keep up to date with the band's shows and get ticketing information, head here.
Jane's Addiction Debut "True Love" in Bakersfield, California
35 Important Rock + Metal Albums Turning 20 in 2023
Two decades later and these rock and metal albums released in 2003 still hold up.