RAP HITS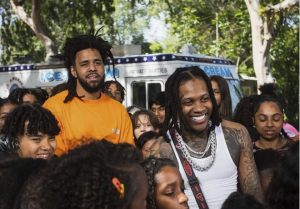 Lil Durk's "All My Life" Makes Top Five Billboard Debut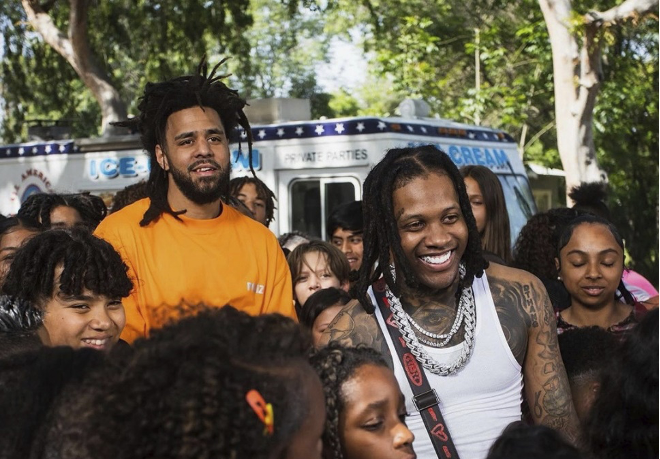 Lil Durk's "All My Life," featuring J. Cole, skyrocketed up the Billboard Hot 100 in its opening week, scoring a top-five debut and landing at No. 2.
The No. 2 debut for Durkio enters a tie with his collaboration with Drake, "Laugh Now, Cry Later" for the most successful launch of his career.
"All My Life" had 30.9 million streams, 10.8 million radio audience, and sold 3,000 copies between May 12 and May 18, according to Billboard.
Lil Durk introduced his Almost Healed album with the new single "All My Life."
Lil Durk spoke with Zane Lowe about his new song on New Music Daily on Apple Music 1. He explains to Apple Music where the song came from, why J. Cole had to be on it, and what his fans can expect from his upcoming album, "Almost Healed."
Speaking about the single, Durk reveals the inspiration came from his mood.
"Whatever mood I'm in, I just go to the studio and just make the music, you know what I'm saying?" Durk said. "I just feel like a positive vibe went up with Dr. Luke, you know what I'm saying? That's the first song he played and I just felt it and I'm like, 'Man, I want J. Cole On this.' And I made it happen. I've been talking to him, checking up on him, just seeing how you doing. You wait for the right moment for him to ask to be on the song."
Durk also revealed J. Cole is one of the rappers that he looks up to. "He like one that I looked up to that give out a positive message to. Him, of course, like HOV. Swizz. Yeah, Swizz got me and Hov connected, so that's how we started talking, you know what I'm saying? It's just about relationships, about energy, and about keeping the vibes together."
Fans yearned for the full release of "All My Life" when Durk first teased it with a viral Instagram sample that lit up the internet. As J. Cole skillfully delivers his reflective stanza, the track's mellow piano melody establishes the mood. Durk duets the chorus with a children's chorus before delivering his verse.