RAP HITS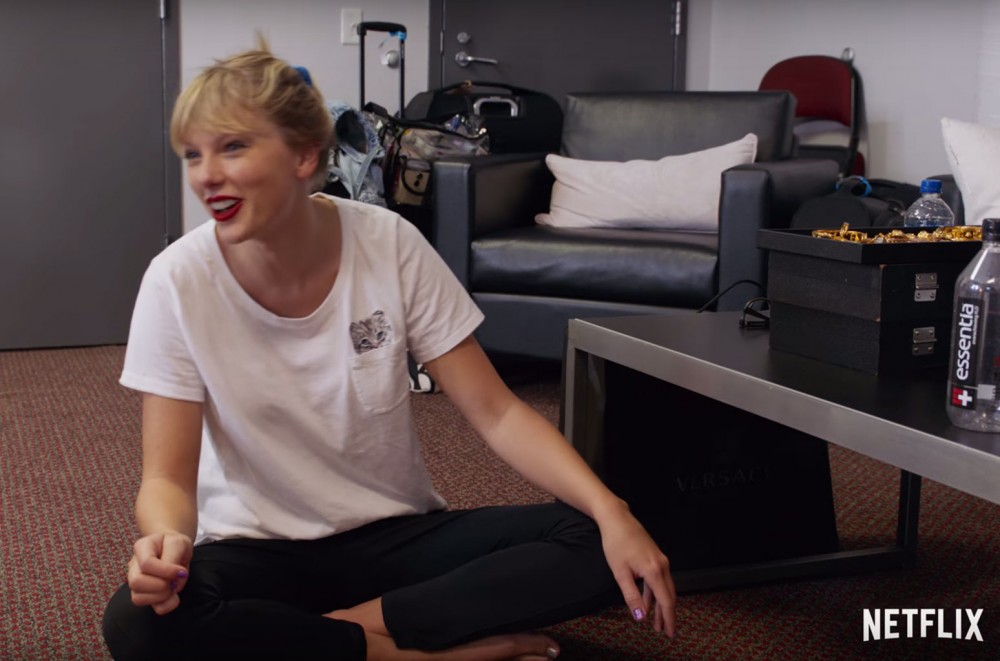 Taylor Swift Rejects the 'Nice Girl' Tag, Drops an F-Bomb in Electrifying 'Miss Americana' Trailer: Watch
Taylor Swift gives a sneak peek at the hard road she traveled to find her truest self in the first official trailer for her upcoming Netflix special, Taylor Swift: Miss Americana.
Also, not for nothing, near the end of the nearly two-minute clip she drops and f-bomb, which is kind of fun. The doc directed by Emmy winner Lana Wilson will hit select theaters and the streaming service on Jan. 31 — after debuting at the Sundance Film Festival on Thursday night (Jan. 23) — but on Wednesday (Jan. 22) Swifties got their first look at the chronicle of Swift's recent retreat from the spotlight and rebirth.
"No one out there that I know of in the audience actively hates me," the singer says backstage while getting primped by her team as her beaming mother looks on. In a voiceover, Swift then describes how throughout her career unnamed label executives have told her "a nice girl doesn't force her opinions on people" and "a nice girl smiles and waves and says thank you," which turned her into the person everyone else wanted her to be.
Cut to a montage of talking heads complaining about Swift's squad and her dating habits and an anxious-looking Taylor describing how she purposely took a year out of the spotlight because she thought that's what people wanted from her. She says she spent that time deconstructing "an entire belief system" in order to be reborn as a person who can be happy without worrying about what everyone else wants her to be.
The film alludes to her hard decision to finally make a political statement her endorsements of some Democratic candidates in her home state of Tennesee in last year's midterm elections, showing Taylor and her mom Andrea reacting to some news while scrolling on Tay's phone and an improv session between the singer and Brandon Urie on their hit collaboration "Me!"
Oh, and she drops the f-bomb near the end. The film's producers include Oscar-winners Morgan Neville (20 Feet From Stardom, Caitrin Rogers (The Music of Strangers) and Christine O'Malley (Wordplay).
Watch the Miss Americana trailer below.