Rock Hits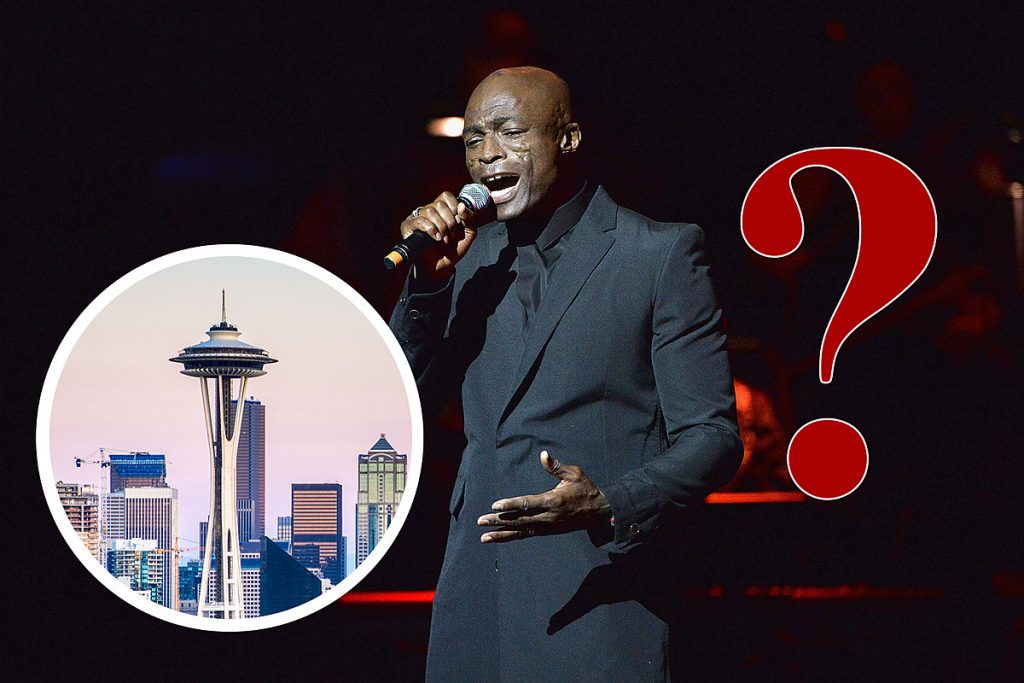 British Singer Seal Names His Favorite Grunge Band
Whenever the term "grunge" is referenced in pop culture, Nirvana and Kurt Cobain are usually the examples associated with it. However, British singer Seal's favorite group from the Seattle grunge scene is a different one, and he believes they're underrated.
Seal got on the topic of grunge during a recent installment of Amoeba Music's What's In My Bag? Seal chose a wide array of records for the video, ranging from Neil Young to Kate Bush, David Bowie and more. But an artist that many may not have expected Seal to be a fan of is Alice in Chains.
"Facelift was the first one, and it has 'Man in the Box'," Seal said as he held up a copy of the band's sophomore album Dirt. He explained that Alice in Chains are important to him because grunge was starting to take off in Seattle around the time that he left England, which is also when his own career was starting. He remembered having a conversation about the Seattle bands with a taxi driver in Los Angeles, who was the very first person to play "Man in the Box" for him. He'd already heard of Nirvana and Pearl Jam, but this was his first taste of Alice.
"I heard Layne [Staley]'s voice, Layne and Jerry [Cantrell] singing together with those close harmonies, and — yes," Seal recalled. "So, out of that whole grunge period, they were by far, by far my favorite, and I think the most underrated, Alice in Chains. There were some great songs on here, like the obvious one being 'Rooster.'"
While Alice in Chains experienced their fair share of success in the '90s, they're certainly not acknowledged in the mainstream the way bands such as Nirvana still are today — so Seal has a point in calling them underrated. The musician acknowledged the darkness, the heaviness and the beauty of Alice's music, but added that it had a "sexiness" to it as well.
READ MORE: 10 Huge Rock + Metal Bands Whose Singer Isn't the Primary Lyricist
"They had something that all of those other bands from that era — that grunge era — they had something truly unique. They had a soul that was almost like an R&B type soul, that, even though it didn't sound like R&B, but that guttural soul, as opposed to just kind of being in your head," he praised.
Check out the video below.
British Singer Seal Names His Favorite Grunge Band, Says They're Underrated
Every 'Big 4' Grunge Album, Ranked From Worst to Best