Rock Hits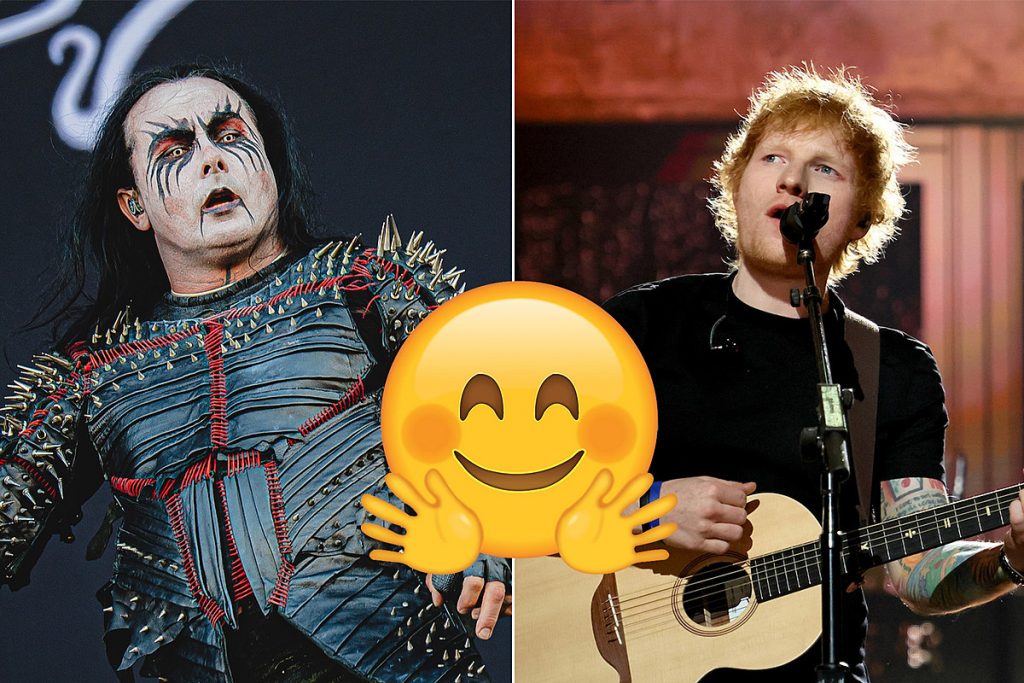 Dani Filth + Ed Sheeran Are Apparently Good Friends Now
The collaboration between Cradle of Filth frontman Dani Filth and Ed Sheeran has been in the works for quite a bit now. As a result of the project, the two musicians are apparently good friends now, and Filth has confirmed that the song should come out soon.
Metal Hammer recently asked Filth about his newfound friendship with Sheeran, which the metal vocalist described as "weird."
"I've spoken to him very regularly over the last two years. Like me, he's a real Suffolk boy," he said. "When he came to the studio that day, he didn't come down with a cavalcade of reporters — he turned up on his own, guitar on his back, Cradle of Filth hoodie on, and got on with it. It was fucking great."
Sheeran is finished with his parts of the song, according to Filth, who still has to do his bass and vocal parts once he returns to England next month.
"It's exactly how you can imagine it'll sound, if you can imagine Ed Sheeran with Cradle of Filth. He plays acoustic guitar on it, but it's heavy — it's got a blast beat in there. The plan is to do it as a charity single. We're hoping for it to be out by the summer."
The idea for the collaboration came out in July of 2021 when Sheeran told The Sun that he wasn't opposed to the idea of making a death metal album, and cited Cradle of Filth and Slipknot as two metal bands he listened to a lot growing up. Filth responded to the news with an Instagram post, writing, "I'll believe it when I see it. Fellow Suffolk lad could come good in the end."
READ MORE: 12 Times Pop Artists Covered Rock + Metal Songs
Shortly after, Filth confirmed in an interview that he and Sheeran had been in touch and were discussing working on something together. Then, last summer, Filth shared of photo of himself and Sheeran together at a pub, which he recently re-posted an edited version of for St. Patrick's Day.
Check out the photo below.
16 Artists Who Blend Metal With Other Genres
Metal is mingling with different musical genres now more than ever. Here are 16 artists making a name for themselves by blending metal with other types of music.