Rock Hits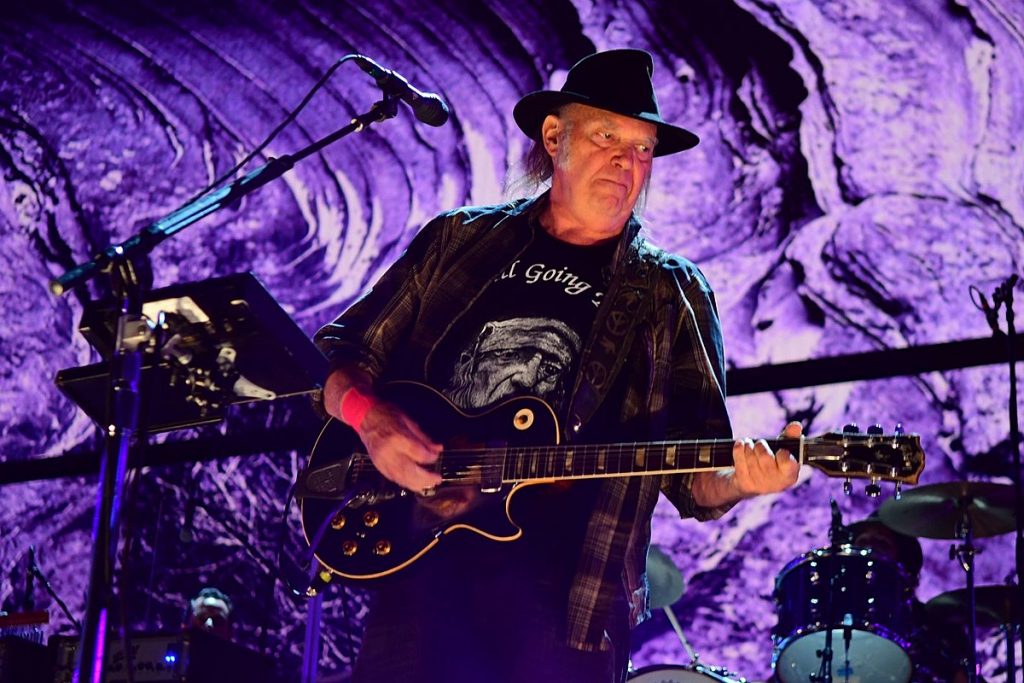 Neil Young Proclaims 'Concert Touring is Broken'
Neil Young is yet another musician to call out soaring ticket prices for negatively impacting the touring industry, claiming tours are "not what they were" and are "no longer fun."
Young made the declaration that "concert touring is broken" in a message posted to his Neil Young Archives website. "It's over. The old days are gone," he wrote. "I get letters blaming me for $3,000.00 tickets for a benefit I am doing. That money does not go to me or the benefit. Artists have to worry about ripped off fans blaming them for Ticketmaster add-ons and scalpers."
The message was accompanied by an article about the Cure and their recent battle with Ticketmaster ahead of the band's first North American tour since 2016. After discovering some fans were paying more in fees than the original cost of the ticket, Robert Smith fought for reasonable ticket prices through Ticketmaster. Eventually, Smith got the vendor to agree to issuing partial refunds to the tour's ticket holders over "unduly high" fees.
Young has been one of the most outspoken musicians in the industry for a while now. In 2022, he refused to play concert venues that serve factory-farmed foods to attendees. "This is something that's very important to me, if I'm ever going to go out again … and I'm not sure I want to," he said. "I'm still feeling that out, but if I'm ever going to do it, I want to make sure that everything is clean."
He also made headlines that same year when he issued Spotify an ultimatum: remove the controversial podcaster Joe Rogan or lose him. Young's Spotify page no longer displayed his studio albums by the following morning.
Your Guide to Rock + Metal Bands Touring in 2023
Check out over 175 rock and metal bands' touring schedules for 2023.