Rock Hits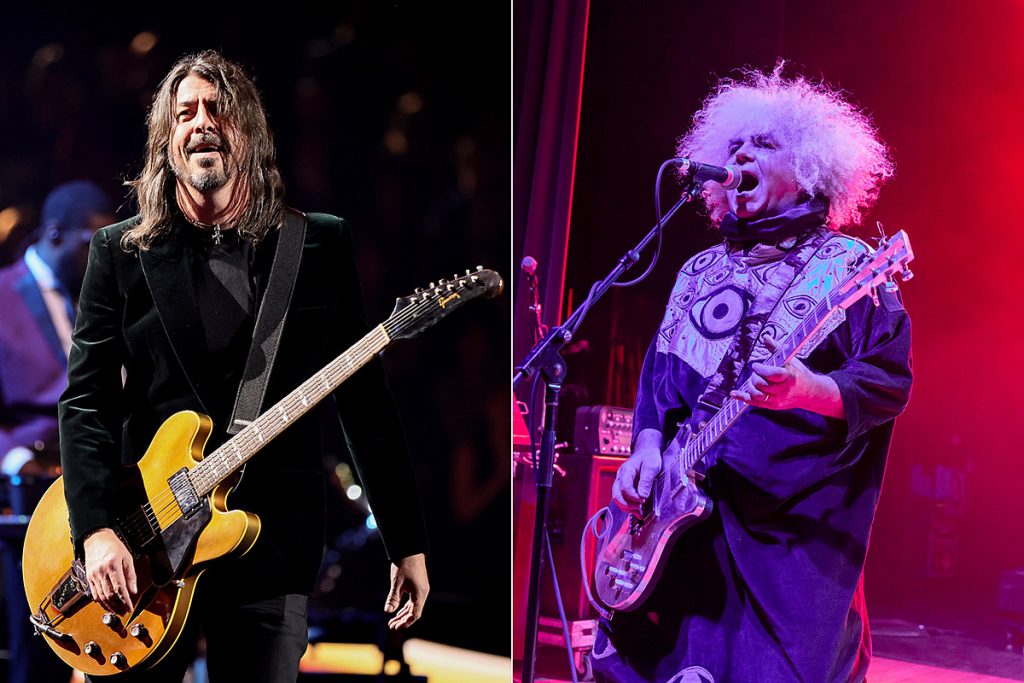 Dave Grohl Shouts Out Melvins 40th Anniversary
While Melvins may not have gotten the commercial success that some of their peers have, some of the biggest grunge bands owe a nod of respect to the band for helping to pave the way. With the Buzz Osborne-led group now celebrating their 40th year in operation, a new testimonial has surfaced from Foo Fighters frontman Dave Grohl sharing their impact on him.
In an Instagram post, the Melvins' social media shared a statement from the one-time Nirvana drummer turned Foo Fighters frontman. "Arguably one of the most influential artists of the past 40 years, the Melvins have still never relented from being the heaviest band of all time," wrote Grohl. "From the day I dropped the needle on their 1987 debut album Gluey Porch Treatments, I've been inspired by their signature, staggered feel, much like countless other bands who look up to them as the kings of the NorthWest music scene."
There was also one other key part to his message, with Grohl adding, "Oh, and thank you for giving me Nirvana's phone number."
How Did Melvins Help Dave Grohl Land in Nirvana?
As fans of Nirvana know, there were multiple drummers in the band before Grohl ended up landing the gig right as their career was set to explode. Aaron Burckhard, the Melvins' own Dale Crover, Dave Foster, Chad Channing and Dan Peters all took their turns behind the kit between 1987 and 1990.
Meanwhile, on the East Coast, Dave Grohl was starting to turn heads as a teenage drummer for Scream out of the Washington, D.C. area. Grohl was a big Melvins fan and eventually befriended the band, and when Scream toured the West Coast in 1990, Buzz Osborne took Kurt Cobain and Krist Novoselic to one of their shows. After Scream split, Grohl called Osborne to seek his advice, at which point the Melvins frontman told him that Nirvana had been looking for a drummer and he passed on the phone numbers of Cobain and Novoselic. After auditioning for the band, Grohl was hired.
READ MORE: Melvins, 'A Walk With Love & Death' – Album Review
Melvins at 40
The original trio of Buzz Osborne, Matt Lukin and Mike Dillard formed the band in Montesano, Washington in 1983. Dale Crover would replace Dillard on drums in 1984, while the bass position has featured a revolving door of musicians over the course of their 40 year career with Steven Shane McDonald currently holding the position since 2015.
The prolific band released their 27th album, Bad Moon Rising, in 2022, with another record said to be on the way for 2023. They also are set to issue The Devil You Knew, The Devil You Know as their first 7″ plus a re-recording of it to commemorate their 40th anniversary. The CD is available now here, while the vinyl will soon follow.
Melvins are set to return to the road next month with Mr. Bungle and Spotlights, followed by dates in Europe leading into the summer.
8 Times Musicians Were Credited on Albums They Didn't Actually Play On
Mind = Blown. See which artists were undeservingly given props for playing on some of your favorite LPs.