Rock Hits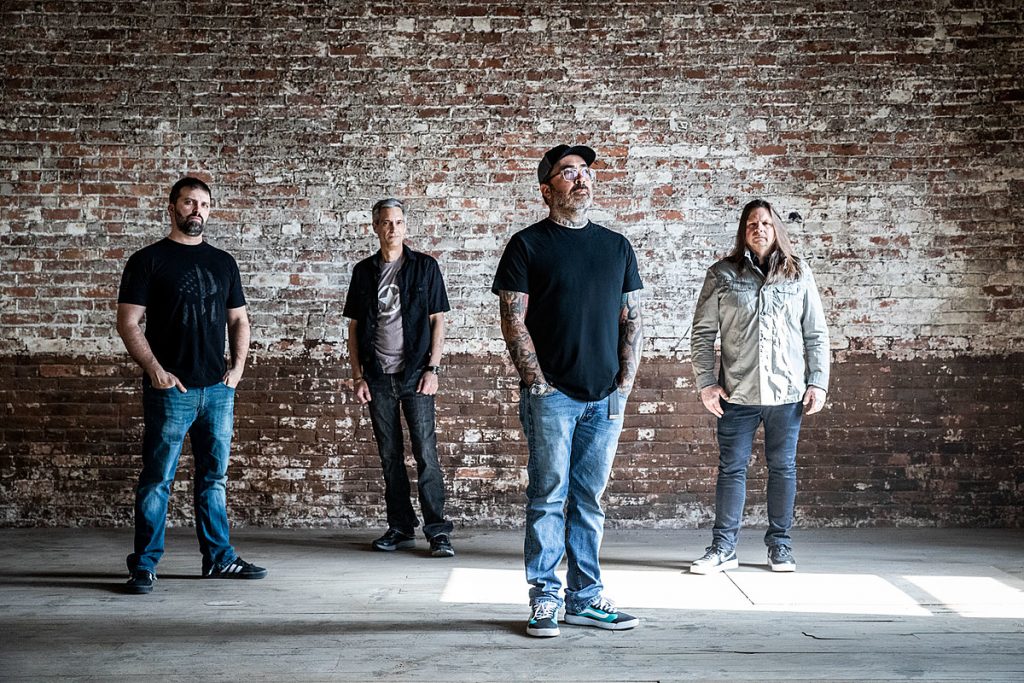 Staind Release First New Song in 12 Years, 'Lowest in Me'
Staind are back with their first new song in 12 years called "Lowest in Me." It's the first bit of new music the band has released since their 2011 self-titled seventh album. Additionally, the group announced their latest studio album titled Confessions of the Fallen.
"Lowest in Me" is a hard-hitting track that's likely going to make a lot of Staind fans happy, but also surprise them at the same time. Aaron Lewis' vocals sound energized and fresh, the instrumentation is lightly complemented by electronics and there's a heavy breakdown in the latter half of it.
"There's a lot of that [on the upcoming album], for sure. It's definitely different, though," guitarist Mike Mushok told Loudwire Nights host Chuck Armstrong ahead of the song's release. "One thing that Aaron wanted to experiment with… He had a programmer that he had worked with and he had brought a few of the ideas to him and those guys took what the songs were and kind of interpreted them with more electronic elements in them."
"When we finally got [our producer], he helped expand that even further," he continued. "Although there's not a lot of that in this song, there are some other songs that have more of an electronic element to them. A lot of that is like a guitar part I wrote played on a synthesizer, so it's not so far removed—it's just different textures and different sounds."
Listen to the song below.
Confessions of the Fallen was produced by Erik Ron and will be out this fall via Alchemy Recordings/BMG. Lewis described how the band's sound evolved while making the new record in a press release.
"I did want to modernize the sound and bring us up to date," the singer said. "You can certainly recognize the band but at the same time you can hear that we've been paying attention and understand what kind of sounds and approaches we can use that maybe weren't around the last time we did this."
READ MORE: Rock + Metal Bands Releasing Comeback Albums in 2023
To hear our full interview with Mushok, tune into Loudwire Nights tonight at 7PM ET. The guitarist also discusses their upcoming co-headlining tour with Godsmack, which you can see the dates for here.
Loudwire Nights with Chuck Armstrong airs nightly starting at 7PM ET. You can tune in anytime, from anywhere right here or by downloading the Loudwire app.
Staind, "Lowest in Me" Single Artwork
Staind, "Lowest in Me"
100 Best Rock and Metal Albums of the 21st Century
Loudwire's picks for the best rock and metal albums from 2000 to present.