Rock Hits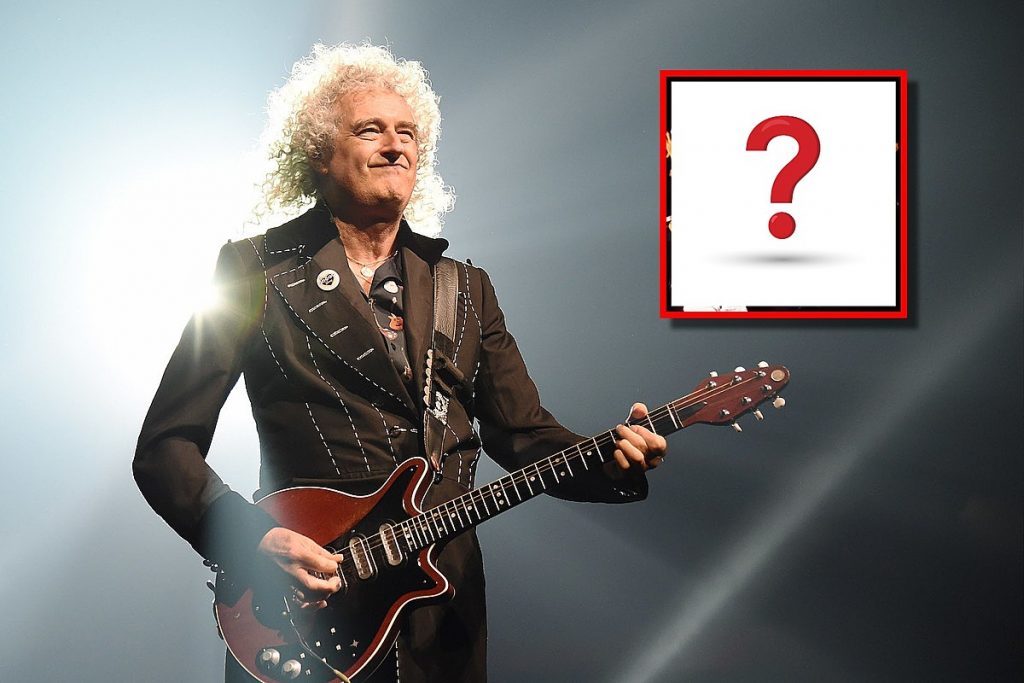 Did Queen Invent Thrash Metal?! Brian May Says This Song Might've
Legendary rockers Queen popularized many things, such as art rock, stadium rock and symphonic rock. According to guitarist Brian May, numerous fans feel that thrash metal deserves a place on that list, too, due to the heaviness of a particularly aggressive tune from their third LP, 1974's Sheer Heart Attack.
In a newly published chat with Total Guitar, May spoke about his musical influences and education as a producer, as well as his feelings on live performance and songwriting. He also gave new insights into several Queen essentials, including "Stone Cold Crazy."
When asked if it's "the definitive example of Queen at their heaviest" (to the point that "Metallica's version . . . made perfect sense"), May reflected (via Total Guitar):
I think so. Stone Cold Crazy goes back a long way. It was one of the first songs we ever played together, so it's interesting that it never made it onto a record until the third album. . . . Freddie [Mercury] had written the lyrics with his old band, and the original riff was very different – it sounded like the riff in Tear It Up [from 1984 album The Works]. So that original version of Stone Cold Crazy sounded like a lot of other things which were around at the time, with quite an easygoing riff. It didn't have much pace to it.

But I thought: these lyrics are kind of frenetic, so the music should be frenetic as well. So I put this riff on it, which people are telling me is the birth of thrash metal or something! I don't know about that. But was unusual at the time to play at that pace.
Indeed, it was.
Interestingly, May also noted that the Queen didn't see the song as "that serious." Looking back, though, he admits that it's "nice and heavy," adding: "I still remember going in to do the definitive version of it, and it was faster than ever – we just went for it! There's a lot of adrenaline: let's go for it! It really does burn. And I liked the sounds that we had in place by that time."
He continued:
Stone Cold Crazy is a good example of us recording in a live atmosphere but in the studio. And we started to have it down by that point. Once you get a grip on that kind of stuff, you can fool yourself into thinking it's live when you're in the studio. So it doesn't sound calculated – it sounds real and spontaneous. And we captured it. I think that's all one take. It's not like messing around doing take after take. We just did it. I'd say that's when we started to master the studio.
Check out "Stone Cold Crazy" below and let us know if you think it should be considered a proto-thrash metal gem!
Speaking of May and Queen, the guitarist recently admitted that he looks back on the making of 1973's self-titled debut LP with dissatisfaction regarding its sound.
"It was the opposite of what we were aiming for," he said of recording at Trident Studios. "So [Queen drummer] Roger [Taylor]'s drums would be in a little cubicle, and all the drums would have tape on them. They'd all be dead. … I remember saying to Roy Thomas Baker, 'This isn't really the sound we want, Roy.' And he said, 'Don't worry, we can fix it all in the mix.' Which of course is not the best way, is it? And I think we all knew: it ain't going to happen!"
Luckily, none of that stopped Queen from becoming a classic.
Queen, "Stone Cold Crazy"
Best Thrash Debuts of the Last 10 Years (2013-2022)
by Extinction A.D.'s Rick Jiminez