Rock Hits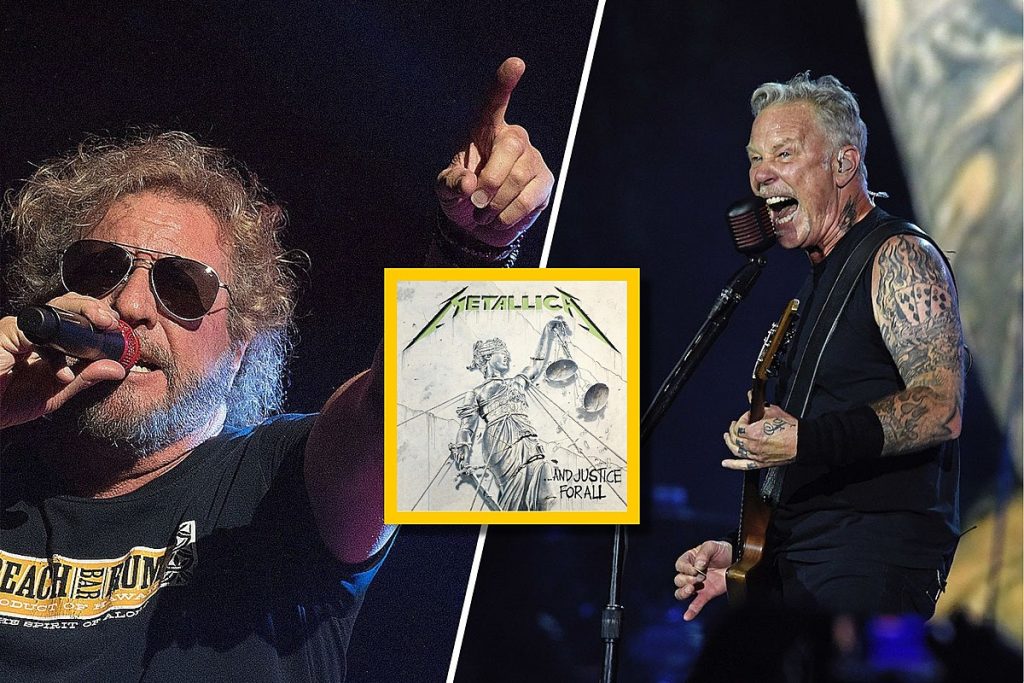 Why Metallica Still Owe Sammy Hagar $200 Over Three Decades Later
Looking back, it seems obvious that Metallica's fourth studio LP, 1988's …And Justice for All, was going to be a massive hit. In fact, ex-Van Halen frontman Sammy Hagar even bet each member of the band $100 that it would be, and according to him, only two of them have made good on the deal.
Last Thursday (Feb. 16), Hagar posted to Instagram a press photo from the 1988 Monsters of Rock tour. (In addition to Van Halen and Metallica, the international expedition also featured major acts such as Dokken, Scorpions, Iron Maiden, Anthrax and Helloween.) This was just before …And Justice for All released, and Hagar was so confident in the thrash metal quartet's future that he put money on the line regarding the album's success.
As the photo's caption reads:
There's a lot of metal going on here. This was the press conference for the Monsters of Rock stadium tour. I must admit we had a good time that day hanging out with all these guys. Metallica hadn't broke yet with "Enter Sandman", but they crushed it every night, put a big hurt on Dokken, who had to follow them, ouch! I bet the members of Metallica $100 each that at the end of this tour their next record would go platinum. So far Lars [Ulrich] and Kirk [Hammett] are the only ones that paid up. Ha ha.
To his point, …And Justice for All (which was their first record with bassist Jason Newsted) became Metallica's best-selling album upon release. In fact, it debuted at No. 6 on the Billboard 200 and went platinum nine weeks after it came out. It's since been certified 8x Platinum in the United States – having sold over 8 million copies to date – as well as either 2x or 3x Platinum in Australia, Canada and Germany.
So, will James Hetfield and Jason Newsted ever give Hagar the $100 they each owe him? Only time will tell.
In the meantime, you can catch Metallica on the road (through 2024) as they support their upcoming LP, 72 Seasons, which arrives on April 14. Check out the remaining tour dates here and purchase tickets here.
As for Newsted, he recently alluded to "auditioning guitar players for a heavy project," so keep your eyes and ears open for that!
Also, you can view Hagar's post below:
Everything We Know About Metallica's '72 Seasons' So Far
What all do we know about 72 Seasons, Metallica's latest studio album that arrives on April 14, 2023? Here are all the details we can gather right now. Check them out below.