Rock Hits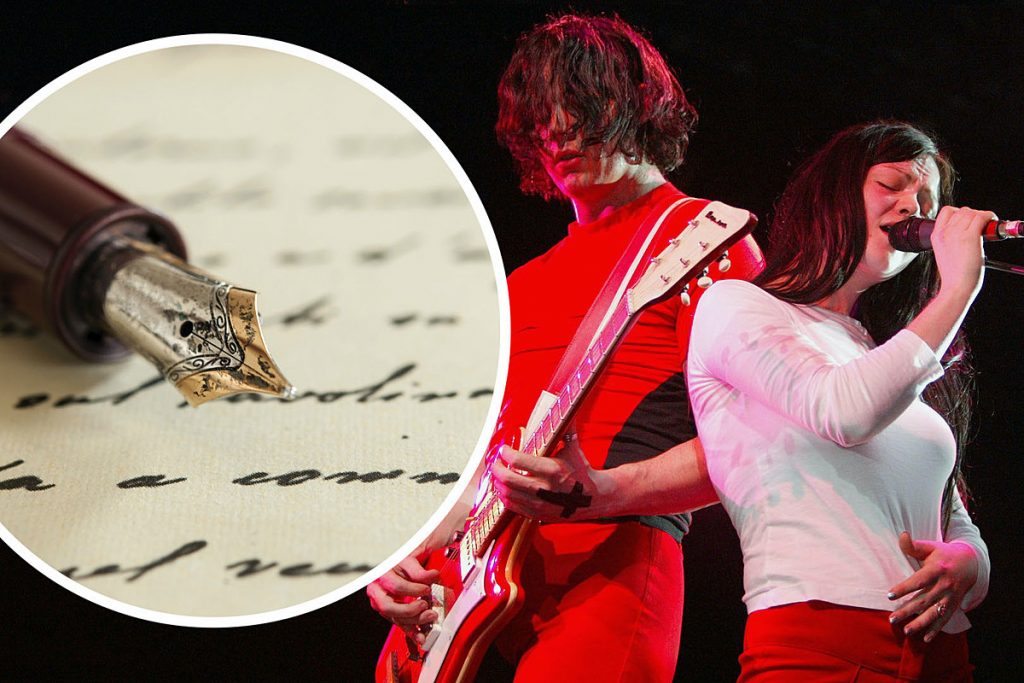 Jack White Responds to Meg White Criticism With Poem About Demons
The White Stripes' Jack White has now inserted himself into the backlash surrounding the criticism of White Stripes drummer Meg White's musicianship after a writer dissed Meg's drumming in a since-deleted viral tweet that caused an online furor.
Among the retorts that offered support for Meg was Karen Elson, the other ex-wife of the White Stripes singer-guitarist who now performs solo. Elson slammed the writer who posted the tweet, Lachlan Markay.
Jack and Meg, who were also once married, played together as The White Stripes until 2011.
READ MORE: Listen to T-Pain Cover Black Sabbath
On Wednesday (March 15), Jack offered his response to the kerfuffle in a more cryptic way. Attached to a photo of Meg performing onstage, he shared a poem on his Instagram that seemingly pines for a simpler time, while appearing to liken critics to "demons, cowards and vampires out for blood."
What did Markay say anyway? "The tragedy of the White Stripes is how great they would've been with a half decent drummer," the writer tweeted. "I've heard all the 'but it's a carefully crafted sound mannnn!' takes. I'm sorry Meg White was terrible and no band is better for having shitty percussion."
After the backlash, Markay apologized in follow-up tweets. "I am sorry," he said. "And to women in the music business generally, who I think are disproportionately subject to this sort of shit, I am sorry to have fed that as well. I'm really going to try to be more thoughtful in the future, both on here and off."
Jack White's New Poem – March 15, 2023
To be born in another time,
any era but our own would've been fine.
100 years from now,
1000 years from now,
some other distant, different, time.
one without demons, cowards and vampires out for blood,
one with the positive inspiration to foster what is good.
an empty field where no tall red poppies are cut down,
where we could lay all day, every day, on the warm and subtle ground,
and know just what to say and what to play to conjure our own sounds.
and be one with the others all around us,
and even still the ones who came before,
and help ourselves to all their love,
and pass it on again once more.
to have bliss upon bliss upon bliss,
to be without fear, negativity or pain,
and to get up every morning, and be happy to do it all again.

III
7 Rock Star Haircuts + Hairstyles That Took Fans By Surprise
Nevermind eyes, hair is the real window to the soul.
We Asked an AI Chatbot Why 20 Classic Albums Are So Great – Here's What It Said
Here's what an AI Chatbot had to say about classic rock and metal albums.