Rock Hits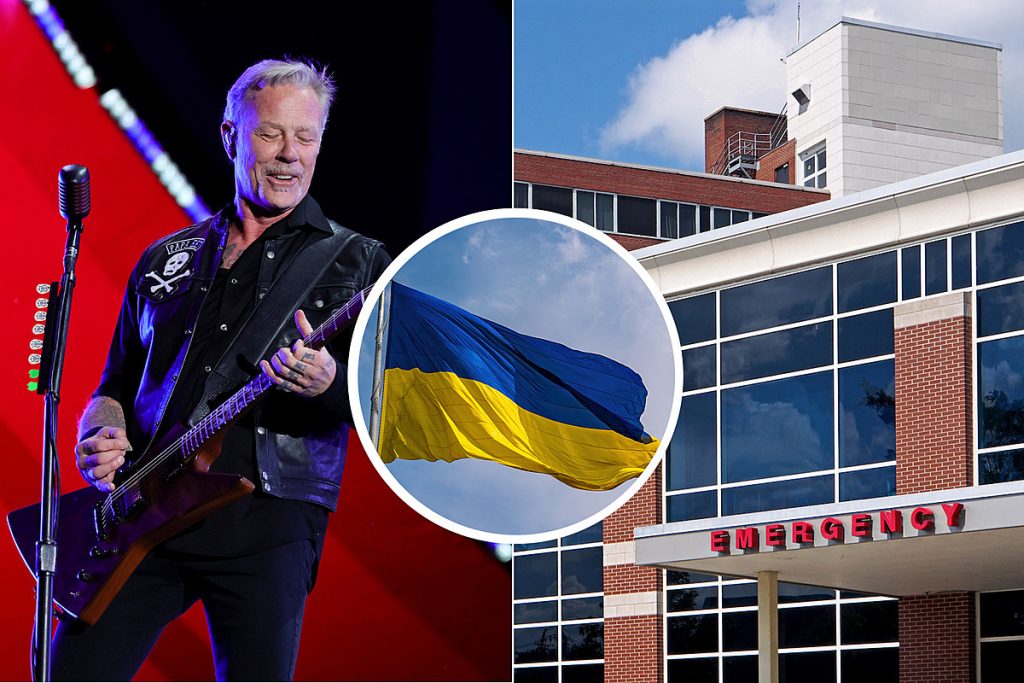 James Hetfield Visits Wounded Ukrainian Soldiers in U.S. Hospital
Metallica have quite a lot going on ever since they released their latest album, 72 Seasons. Still, Metallica singer-guitarist James Hetfield recently took the time to visit some wounded Ukrainian soldiers in a hospital in Vail, Colorado.
It's unclear exactly what day the meeting took place, but Vail Daily reported on Hetfield's visit May 18. Per the report, Limbs for Liberty co-founder Kelli Rohrig met the Metallica frontman in the parking lot of the hospital. Limbs for Liberty is a non-profit organization that was founded in Vail to support Ukrainians who have been injured during the war, and a soldier named Roman Denysiuk was brought to Vail Health Hospital to receive treatment through them.
Rohrig was greeted by Hetfield as he was walking toward his truck, and she told the singer about Denysiuk, so he agreed to visit the soldier. The frontman met and took photos with Denysiuk, as well as another Ukrainian man in the hospital named Igor Voinyi. Hetfield wished the men luck and told them to get better soon.
"Metallica's songs are very popular in Ukraine," Denysiuk and Voinyi said, as translated by Olga Milinan. "Growing up, we all listened to them and dreamed of seeing them."
"It was unexpected," Voinyi added. "I didn't even believe it at the first moment that it was him. It was very short, but it was a very warm meeting. It would be nice to meet him at a campfire and have a drink, instead of the hospital."
See photos of the singer with the men in the tweets below.
READ MORE: Metallica Partner With the Farmlink Project for 2023 Month of Giving
Last year, Metallica's All Within My Hands Foundation donated $500,000 to World Central Kitchen to provide meals for refugees fleeing from the war in Ukraine. "WCK represents everything that Metallica and our All Within My Hands Foundation stand for by providing meals with dignity and hope worldwide," Lars Ulrich said in a statement after the donation was made [via NME].
Metallica will be on the road all throughout the rest of 2023 in support of 72 Seasons. See all of the upcoming shows and get tickets here.
14 Rock + Metal Artists That Give Back
These artists do so much to give back to a wide variety of communities and causes.