Rock Hits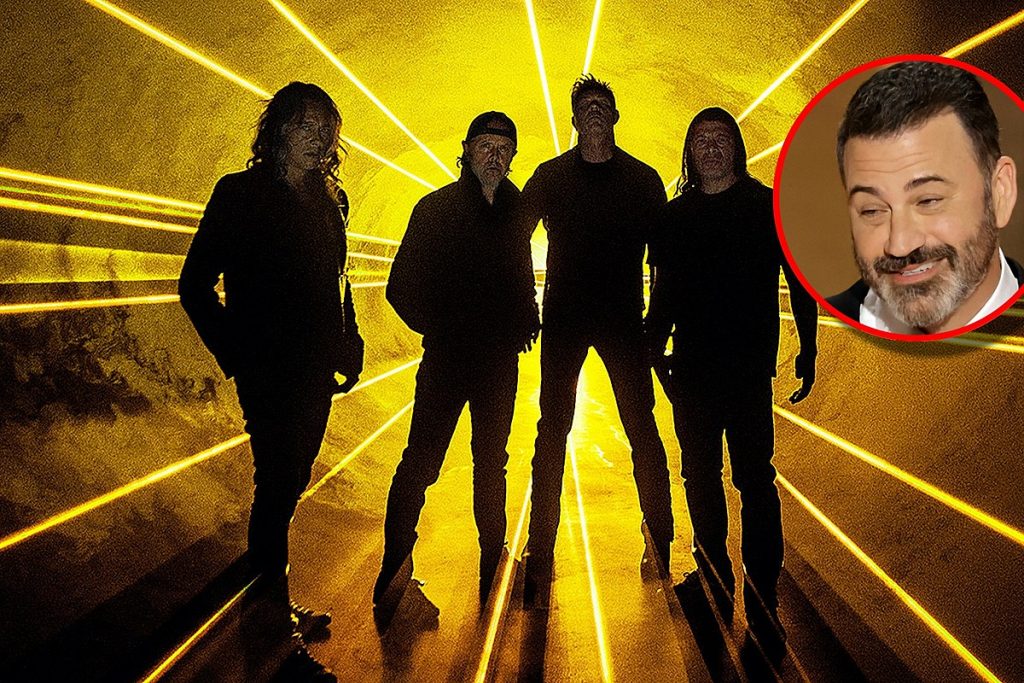 Metallica Announce Four-Night 'Jimmy Kimmel Live!' Residency
The hype around Metallica's latest LP – 72 Seasons (which arrives this Friday, April 14) – has been astronomical, with new updates coming out almost daily. Unsurprisingly, we've got yet another one for you, as the iconic thrash quartet will be playing Jimmy Kimmel Live! nearly every night this week!
Last Friday (April 7), Metallica tweeted the announcement, stating: "We're celebrating #72Seasons release week by taking over late night! Catch us on @JimmyKimmelLive on ABC Monday, April 10 – Thursday, April 13 for four live performances, one night of chatting on the couch, and whatever other fun Jimmy has in store for us."
You can view the tweet below.
Likewise, they also posted the following to their official website on the same day:
Just seven days until we unleash the full 72 Seasons musical experience on the world! We are super excited to announce that we'll be celebrating the album's release all week long with our great friend Jimmy Kimmel, who generously hosted our last AWMH [All Within My Hands] benefit bash in December. In a first for the Jimmy Kimmel Live! show, it's "Metallica Week," as we will be the musical guest each night, beginning on Monday, April 10, through Thursday, April 13. . . . Keep your eyes peeled for other sightings during the broadcast, as we really don't know what else Jimmy will get us involved in!
As noted by Blabbermouth, Metallica previously showed up on a 2021 episode (wherein they "read one-star reviews of their classic Black Album"). As alluded to above, Kimmel hosted the band's "All Within My Hands" benefit show and auction back in December 2022, too.
READ MORE: Robert Trujillo's Bold Move that Spurred Metallica to Write a New Album
Speaking of 72 Seasons, a Metallica fan just pressed his own copy of the upcoming LP to vinyl. Plus, frontman James Hetfield recently revealed that the Marshall guitar amp he used on the record was modded by Eddie Van Halen associate José Arredondo. Also, drummer Lars Ulrich weighed in on Metallica having "another decade" of touring.
Again, 72 Seasons will finally arrive this Friday, April 14, via the quartet's own Blackened Recordings. You can preorder it here, as well as get tickets for their upcoming tour in support of the LP. In the meantime, be sure to check out our list of 10 things we love about 72 Seasons as well!
So, are you planning to watch Metallica on Jimmy Kimmel Live! this week? Are you as excited as we are about 72 Seasons? Let us know!
Everything We Know About Metallica's '72 Seasons' So Far
What all do we know about 72 Seasons, Metallica's latest studio album that arrives on April 14, 2023? Here are all the details we can gather right now. Check them out below.