Rock Hits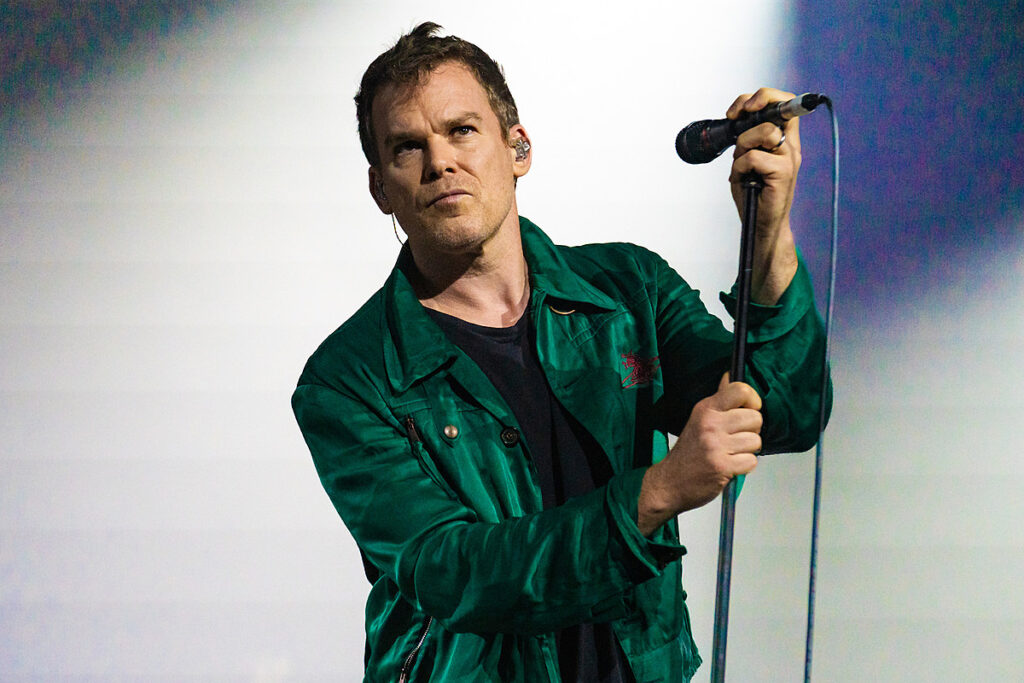 Michael C. Hall Discusses Music + Why He's Not Into Halloween
While most of the world knows Michael C. Hall as the beloved and complex serial killer Dexter, the actor also spends his time singing for the band Princess Goes. On Halloween night, he and his bandmates joined Chuck Armstrong for a special edition of Loudwire Nights.
"It's kind of a mysterious alchemy that we experience," Hall explained about Princess Goes as he was joined by keyboardist Matt Katz-Bohen and drummer Peter Yanowitz, too.
"We're reluctant to overanalyze it for fear of extinguishing the magic. We're three very different people who are in a collaborative relationship in which I think we all feel like we're vital components, like a three-legged stool."
Hall admitted that nobody really set out to be a band, but after he heard some instrumental tracks made by Katz-Bohen and Yanowitz, he told them he'd be up for singing on them.
"That revealed itself without any of us really making any conscious decision to try to be a band or write songs. I think we're kind of just still showing up for the mysterious alchemy that we enjoy. I don't know how it all happens."
What Else Did Michael C. Hall Discuss on Loudwire Nights?
Why, even though he doesn't consider himself a "Halloweener," he loves seeing people crack open and show their "otherwise unexpressed side"
Why he's a huge fan of metal bands like Kyuss
How he ended up on Lamb of God's Randy Blythe's tour bus
Listen to the Full Interview in the Podcast Player Below
Michael C. Hall and Princess Goes joined Loudwire Nights on Tuesday, Oct. 31; the show replays online here, and you can tune in live every weeknight at 7PM ET or on the Loudwire app; you can also see if the show is available on your local radio station and listen to interviews on-demand. Stream Princess Goes' new album, Come of Age, at this location and then check out Princess Goes' full tour schedule.
11 Music Venues That Are Reportedly Haunted
Have you been to one of these venues?
Gallery Credit: Loudwire Staff
10 Signs You're a Fan of Tool
Gallery Credit: Jordan Blum