Rock Hits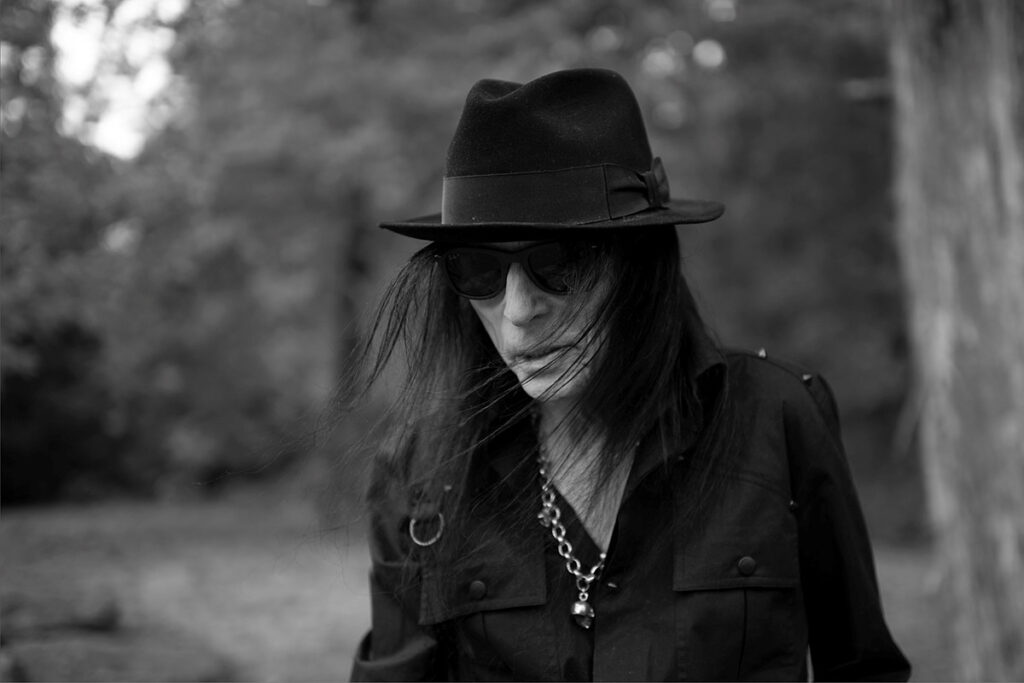 Mick Mars Shares First Post-Motley Solo Single 'Loyal to the Lie'
Mick Mars has released his first solo single following his 2022 retirement as the longtime guitarist of Motley Crue. The new track is called "Loyal to the Lie," and it comes from Mars' upcoming solo album, The Other Side of Mars, out Feb. 23, 2024.
However, the rocker warns that his solo album takes some stylistic turns from his work in Motley Crue. "There's a lot of ideas that I have that, I don't want to call them 'left,' but they are, you know what I mean?" Mars says in a press release. "My feeling has always been, I might gain some fans, I might lose some fans. But what they're hearing, it's all me."
Hear the song near the bottom of this post.
READ MORE: Mick Mars Says That Motley Crue Are Trying to 'Take My Legacy Away'
Pre-orders for The Other Side of Mars are now available. Configurations include a 180-gram 12″ album or CD, signed or unsigned. The Other Side of Mars is being released through Mars' own label, 1313 LLC, in partnership with MRI. Two weeks ago, Mars launched a countdown anticipating it.
From the press release:
Sharing a thought tied to the leadoff track 'Loyal to the Lie,' Mars shares, 'I wanted to do something that was just big and mean,' Mars says with a laugh. But no matter what direction he's going in on 'The Other Side of Mars,' what ties it all together is 'that people are going to hear my tone – my sound,' Mars says. 'I am what I am. Nobody else can do it. And like everyone, I've got a limited number of years. So, I'm gonna do all I can to do a lot of stuff.'
Mick Mars' Retirement From Crue
It was first revealed that Mars would stop performing with Motley Crue in an official statement from October 2022. His longtime battle with ankylosing spondylitis, a type of advanced arthritis, reportedly spurred the decision. But the guitarist then sued Motley Crue for apparently "unilaterally" removing him from the band, among other assertions.
In April, Motley Crue bassist Nikki Sixx claimed that Mars was "a little bit confused" and was being "misled" by his business people. "We've always been really supportive of Mick no matter what Mick was going through," Sixx added. The guitarist John 5 has now taken Mars' place in Crue.
Below, watch Mars' official music video for "Loyal to the Lie." Under that, find the album artwork and track listing for The Other Side of Mars. Subscribe to Loudwire's newsletter and download the Loudwire app for more rock and metal news.
Mick Mars, "Loyal to the Lie" (Music Video)
Mick Mars, The Other Side of Mars Album Art + Tracklisting
1. "Loyal to the Lie"
2. "Broken on the Inside"
3. "Alone"
4. "Killing Breed"
5. "Memories"
6. "Right Side of Wrong"
7. "Ready to Roll"
8. "Undone"
9. "Ain't Going Back"
10. "LA Noir"
The Most Shocking Rock + Metal Moments of the '80s
The wildest moments of the '80s.
Gallery Credit: Lauryn Schaffner