Rock Hits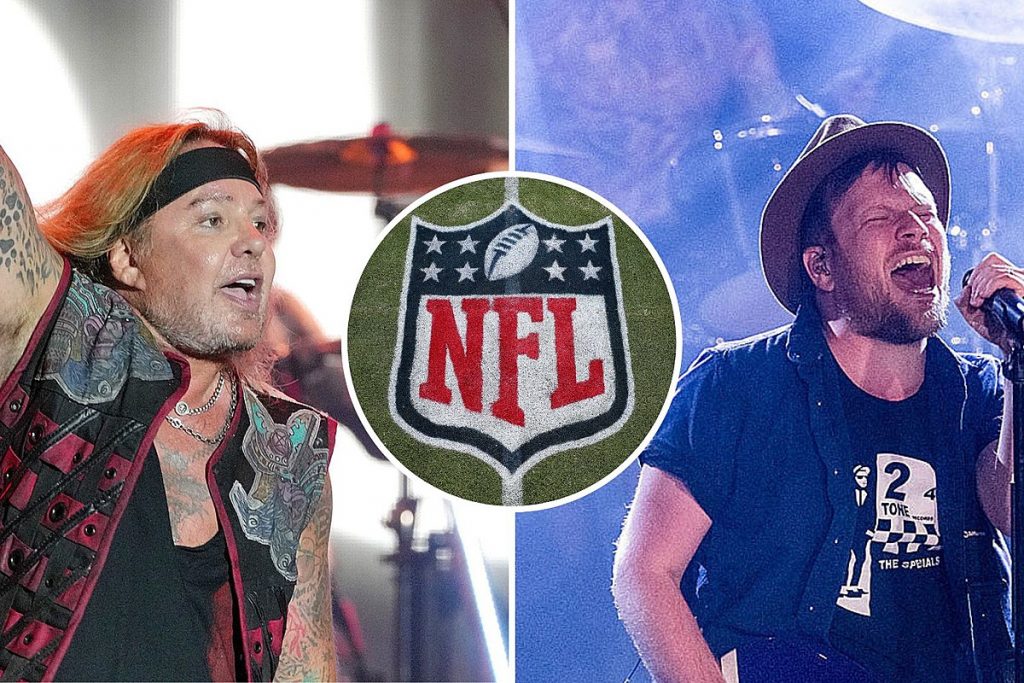 Motley Crue, Fall Out Boy Are NFL Draft Concert Series Headliners
Motley Crue and Fall Out Boy have been announced as two of the headliners for this year's NFL Draft Concert Series, taking place April 27–29, and the best part is you can stream it right from home.
It's not quite the Super Bowl Halftime Show, which rock and metal fans have been begging for any sort of representation at over the last few years, but this is by no means a minor achievement for Crue, Fall Out Boy or the rock community.
The NFL Draft Concert Series will be hosted in the Draft Theater in Kansas City, Mo. from April 27 through 29. It will be streamed live on the NFL website, the NFL Facebook page and the NFL YouTube channel. Fall Out Boy will perform of April 27, with Motley Crue the following night.
Funk/R&B artist Thundercat (real name Stephen Bruner), who was the bassist for crossover thrashers Suicidal Tendencies from 2002 through 2012, will close it out on the 29th.
So, in a way, it's all rockers at this year's event!
The live music event will accompany the NFL's annual draft, where over 200 college athletes will have a chance to have a career in the professional football league, joining one of 32 teams.
READ MORE: Motley Crue Officially in Recording Studio With Producer Bob Rock
Motley Crue's massively successful co-headlining Stadium Tour last year found them touting their four original members, and now it's guitarist John 5, who was tabbed for the now disputed live role vacated by Mick Mars back in October, who will join Nikki Sixx, Vince Neil and Tommy Lee at the premiere NFL event.
See footage of the former Rob Zombie guitarist's first show with Crue from earlier this year here. Visit Crue's website to see all upcoming world tour dates and head to this location for tickets.
As for Fall Out Boy, they're celebrating the release of So Much (For) Stardust, their followup to 2018's Mania. The album debuted at No. 6 on the Billboard 200 chart and the band will kick off a co-headlining stadium trek with Bring Me the Horizon in June.
See all of those dates here and gets tickets here.
We Asked an AI Chatbot Why 20 Classic Albums Are So Great – Here's What It Said
Here's what an AI Chatbot had to say about classic rock and metal albums.