Rock Hits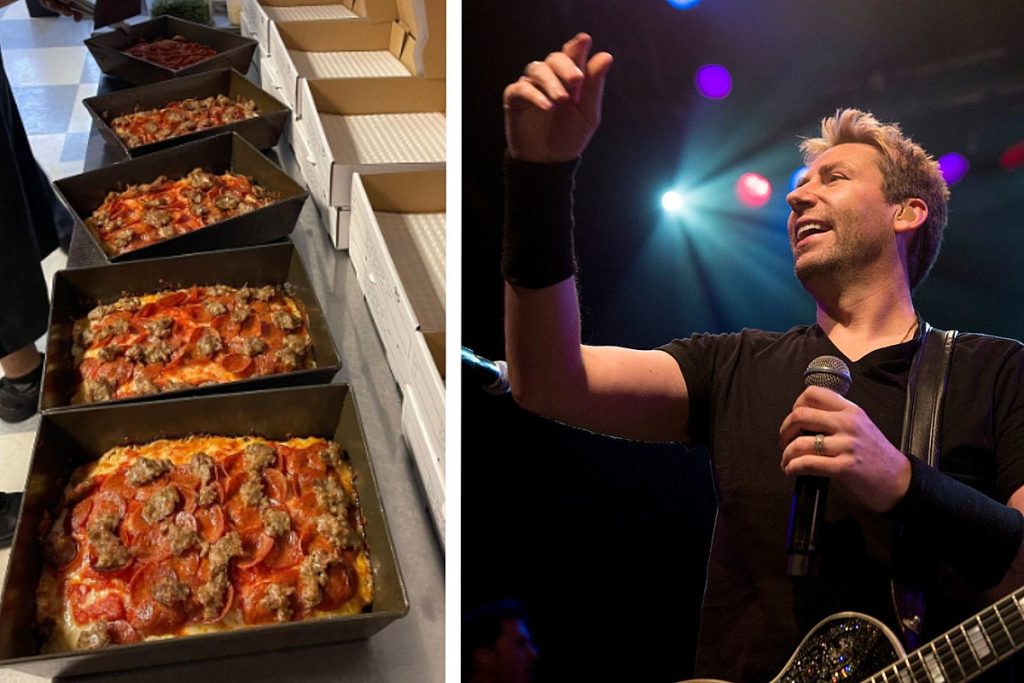 Nickelback Places Massive Pizza Order Following Illinois Concert
Everyone has their favorite pizza place, and Nickelback apparently love getting slices from an establishment in central Illinois.
The rock band was recently in Bloomington, Illinois to play a headlining slot at the Tailgate N' Tallboys music festival which also included Jelly Roll and Kane Brown.
According to a post shared on the Bloomington Normal Restaurant Scene Facebook page, Nickelback fell in love with a locally-owned pizza joint while in town and wanted even more sent to the festival grounds.
Pizza Payaa owner Adam Elpayaa shared with the page that he already was sending 30 pizzas a night to the festival for artists and crew members before the band's special request.
"The Tailgate N' Tallboys organizer called me and said the Nickelback band was ordering an additional 50 pizzas for the night of the shows," Elpayaa said in the post. "He said Nickelback earlier and enjoyed our pizza plus we could accommodate the vegan and gluten free dietary restrictions of the band and crew."
Pizza Payaa serves artisan pan pizza at its two locations in Bloomington and Normal, Illinois.
Bloomington is approximately 130 miles southwest of Chicago and 40 miles southeast of Peoria.
A runner from the festival was reportedly sent to Pizza Payaa to haul all 80 pizza back in one trip.
"Every square inch of her Jeep was filled with pizza boxes," Elpayaa added in the post.
Nickelback's tour continues throughout the Midwest with a show in Milwaukee at the American Family Insurance Amphitheater on Aug. 5.
Most Streamed Deep Cuts From 50 Rock Bands
Apparently you have been going beyond the singles on Spotify.