Rock Hits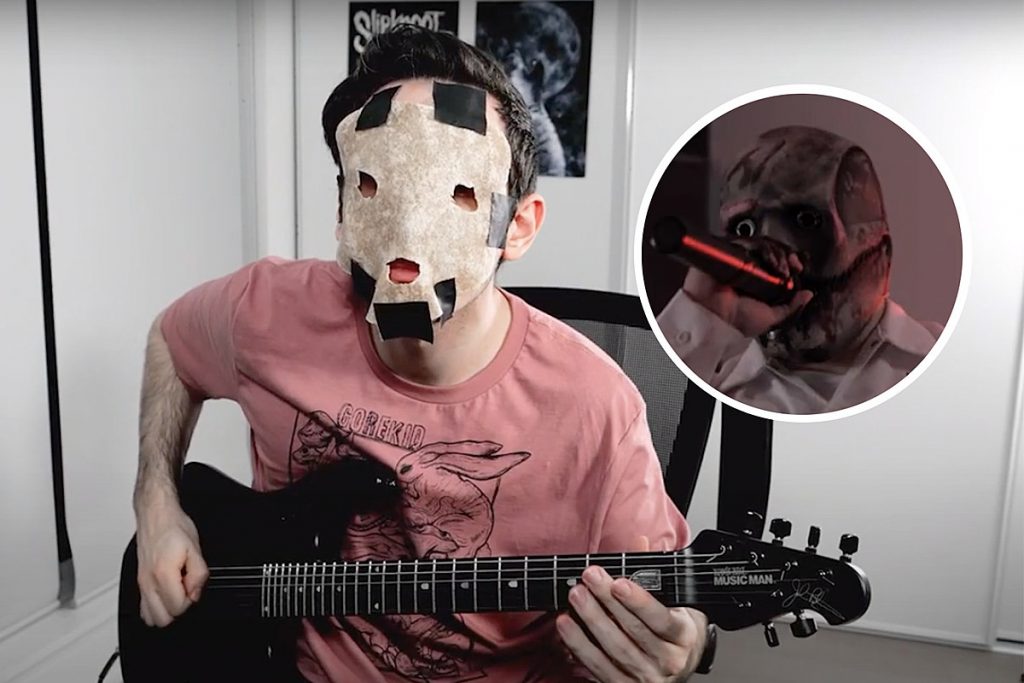 Nik Nocturnal Goes Viral With Original 'Iowa'-Era 'Slipknot' Song
If you've ever wondered what it would be like to write a song in the style of Slipknot, then metal YouTuber Nik Nocturnal has you covered. He's created his own original Iowa-era "Slipknot" song called "Mad," filmed a step-by-step tutorial on how he did it and released the finished product on streaming platforms.
About a week ago, Nocturnal posted a short-form video titled "How to Slipknot in 30 Seconds," which is part of a series he's been doing. Other artists he's covered in the series include Gojira, Avenged Sevenfold, System of a Down, Rammstein, Metallica, Deftones and some others, but the response to the Slipknot clip was so massive, he decided to expand on it.
In the new video, which Nocturnal just posted today (March 29), the creator demonstrates how he created a "Slipknot" song from start to finish. He explains how he came up with some of the riffs and bass and drum parts. The demonstration is complemented by the sounds of beating a keg, crushing a can, breaking glass and more effects of destruction.
And, of course, there are vocals.
READ MORE: 11 Rock Musicians Who Played Every Instrument + Sang on Their Album
Nocturnal recruited Matt Solegod of the band Slapknutz, which is a Connecticut-based Slipknot cover band… if you couldn't tell by the name.
Once the tutorial portion of the video was over, Nocturnal and Solegod performed the song, which was named "Mad," and Nocturnal wore a tortilla during it.
"Bro the song actually sounds like it, I'm actually super impressed by the vocalist to be honest. He's literally Corey Taylor's lost brother," one viewer wrote in the comments.
Check out the full video below, and stream "Mad" on Spotify or other major streaming platforms.
Nik Nocturnal Creates Original 'Iowa'-Era 'Slipknot' Song Step-By-Step
55 Best Metal Covers of Classic Rock Hits