Rock Hits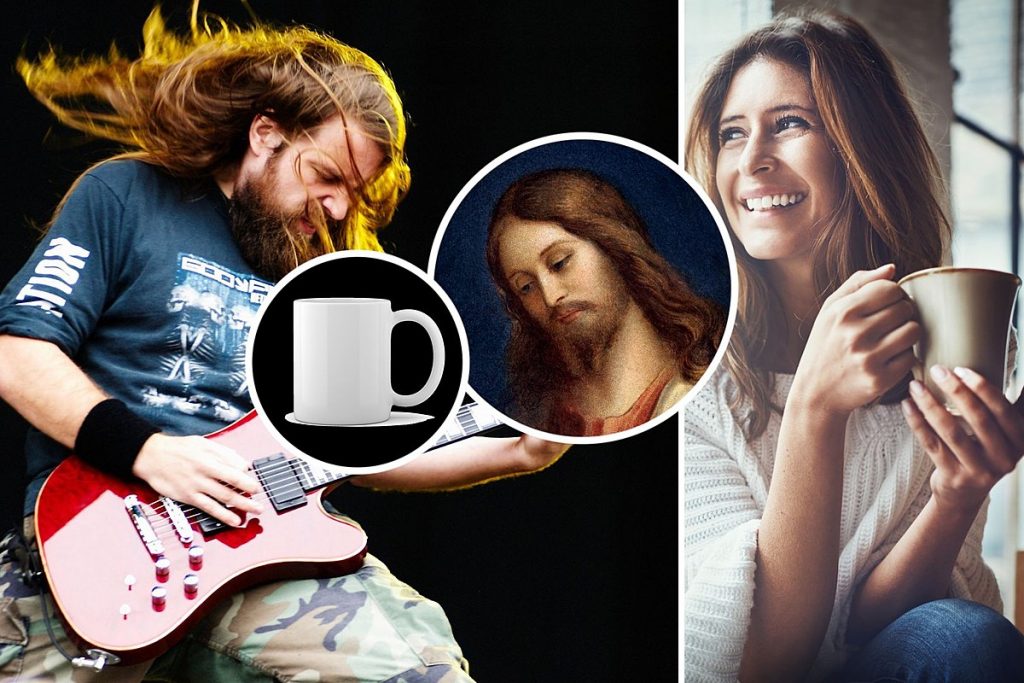 Mark Morton Comments on Christian Store Selling Lamb of God Mug
Lamb of God's Mark Morton gave quippy commentary after a heavy metal blog pointed out a Christian-themed online store was selling a Lamb of God logo mug.
Indeed, the Ciaocustom.com product page for what appears to be a print-on-demand item displays some of the unmistakable artwork from the metal band's Ashes of the Wake era as well as their wordmark. It is available to purchase in two different sizes of mugs.
See a photo down toward the bottom of this post.
It's not the first time a religious group has confused the band logo of Lamb of God for a more respectful representation of Jesus of Nazareth. "Lamb of God" as a Christian theology term is another name for the 1st century Jewish preacher and religious leader. But Lamb of God the band is not a Christian band.
READ MORE: 20 Artists Who Told Politicians That They Have to Stop Using Their Music
"I ain't mad at Jesus," Morton, Lamb of God's lead guitarist, said on Twitter on Wednesday, re-tweeting a screenshot from the site Metal Addicts, "but y'all can't just be out here bootleggin' my shit."
Currently, the lone product review on Ciaocustom's Lamb of God mug page points out the irony. "Great mug showing the Ashes of the Wake album cover of the secular heavy metal band, Lamb of God," the reviewer writes. "Awesome! My favorite band."
Eight years ago, a group of churches in the band's home state of Virginia used the Lamb of God logo to promote their Easter services. Similar paradoxical stories from Lamb of God fans have cropped up on Reddit.
Lamb of God are on tour this spring and summer; get tickets here. Last year, they released the album Omens.
Download the Loudwire app for more.
Mark Morton Comments on Christian Online Store's Lamb of God Mug – March 29, 2023
10 Rock + Metal Bands That Started Out Christian But Aren't Anymore
There's the Father, the Son, the Spirit… and the rock. But not every rock and metal group that started its career as Christian stays that way — such as the following examples.