Rock Hits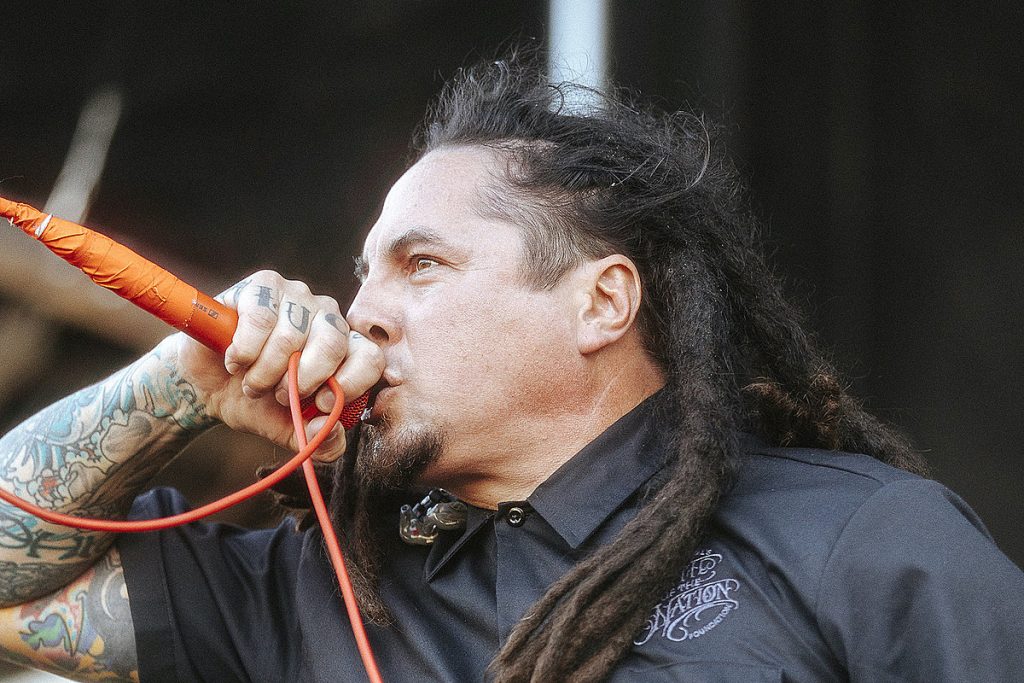 P.O.D.'s Sonny Sandoval Recalls the Moment Nu-Metal Blew Up
Now that there's a bit of a resurgence in the popularity of nu-metal again, the artists associated with the genre are embracing it and looking back on how it all started. P.O.D. frontman Sonny Sandoval recalled the moment he realized nu-metal was going to blow up, and also explained why he thinks it lost momentum in the following decade.
Korn are often regarded as the band that truly spearheaded the nu-metal "movement," but there were a lot of other bands creating some form of rap-rock or rap-metal in the early '90s that played a part in its formation as well. Sandoval argued that P.O.D. were one of the bands that helped build that foundation, but he named one song by another band in particular that he thinks really made the genre break out.
"I remember seeing the Limp Bizkit 'Nookie' video for the first time. And it didn't matter whether I was a Limp Bizkit fan or not, when I saw that, I said, 'This is freaking huge. This is huge,'" the vocalist recalled during an interview with Jesea Lee. "It encompassed everything. It encompassed rock 'n' roll, rebellion, sex. It had everything. It was just visually stunning."
Sandoval clarified that he doesn't think "Nookie" necessarily "defined" the nu-metal genre, but that it was the song that was going to make the style become mainstream.
"Because even though Korn was popular at the time, I never saw them as pop. They were still dark and mysterious. Limp Bizkit wasn't mysterious. They threw everything out there and said, 'I don't care what you think and if you like me or not,' and that's what rock 'n' roll was supposed to be anyway," he continued, adding that a lot of the "horrible" bands that came after tried to follow in Limp Bizkit's footsteps.
Earlier in the discussion, the frontman also stated that he thinks interest in nu-metal as a genre started to taper off in the latter half of the 2000s because it became oversaturated with bands trying to create their own version of the sound.
READ MORE: How 15 Nu-Metal Musicians Felt About Being Called Nu-Metal
"Not only that, I think it got oversaturated with guys that it wasn't their lifestyle. It wasn't their culture," he elaborated. "When you get bands from like whatever, Timbuktu, and all of a sudden they're acting like they're from the streets, they're looking like they're from the streets and they're trying to rap, it's not quite there. But it became a genre. What happens when it becomes popular, people start to get it. And I think people got over it after a while."
Check out the full interview below.
P.O.D.'s Sonny Sandoval Recalls the Moment He Realized Nu-Metal Was Going to 'Be Huge'
8 Musical Groups That Influenced Nu-Metal
We can either thank them, or blame them.