Rock Hits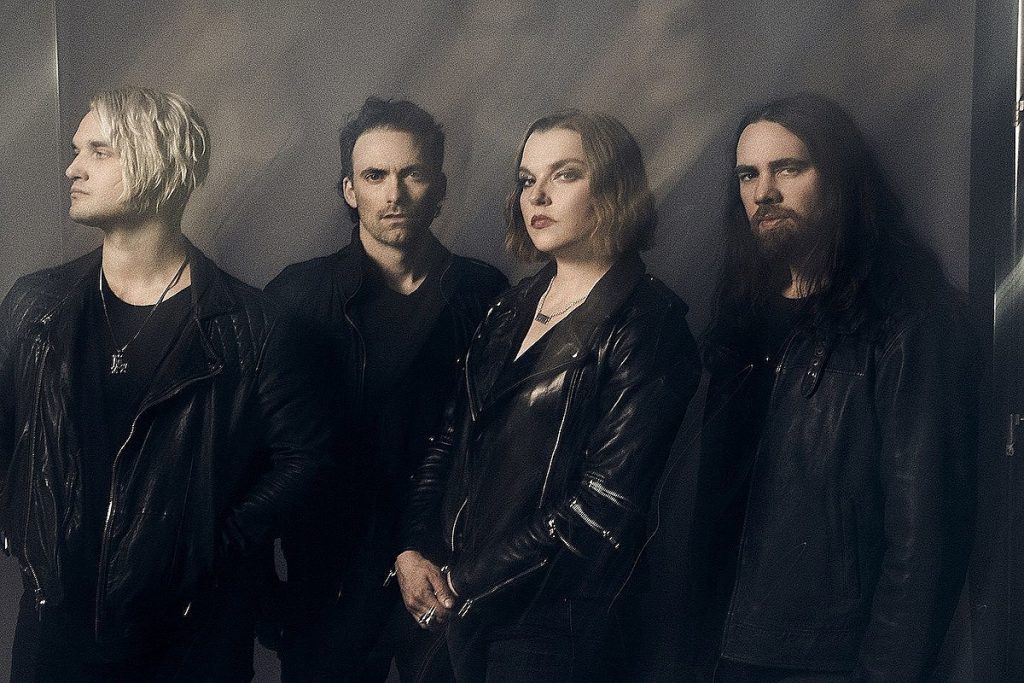 Poll: What's the Best Halestorm Album? – Vote Now
Despite being known as a touring machine, Halestorm have released a solid collection of albums since their debut came out in 2009. But which of them is the best? That's what we want to know during this week's Loudwire Nights Album of the Week poll.
You'll have until Friday at 12N ET to cast your votes. We'll then play the three tracks from the album with the most votes during Loudwire Nights' Album of the Week block to start the following Monday's show!
Sister and brother duo Lzzy and Arejay Hale formed Halestorm in 1997, and recruited Joe Hottinger on guitar in 2003 and Josh Smith on bass the following year. They signed with Atlantic Records in 2005, released a live EP in '06 and spent some time playing shows before releasing their eponymous debut three years later. It peaked at No. 40 on the U.S. chart, and they toured extensively for the next couple of years until The Strange Case of… came out in 2012.
Though their sophomore release peaked at No. 15 on the chart, the song "Love Bites (So Do I)" won Best Hard Rock/Metal Performance at the 2013 Grammy Awards. Through Halestorm's religious touring cycle over the next couple of years, the band became a household name in the rock and metal community, and played shows and festivals all across the world.
Halestorm have since released Into the Wild Life (2015), Vicious (2018), both of which landed in the Top 10 of the Billboard 200, and Back From the Dead is their most recent record, which came out in 2022.
Head below to vote for your favorite Halestorm album, then tune into Loudwire Nights next Monday at 7PM ET to find out which record prevailed. During tonight's show, you'll get to find out which Megadeth album was voted the best, and hear three songs from the winner.
Loudwire Nights airs nightly starting at 7PM ET. You can tune in anytime, from anywhere right here or by downloading the Loudwire app.
100 Best Rock and Metal Albums of the 21st Century
Loudwire's picks for the best rock and metal albums from 2000 to present.