Rock Hits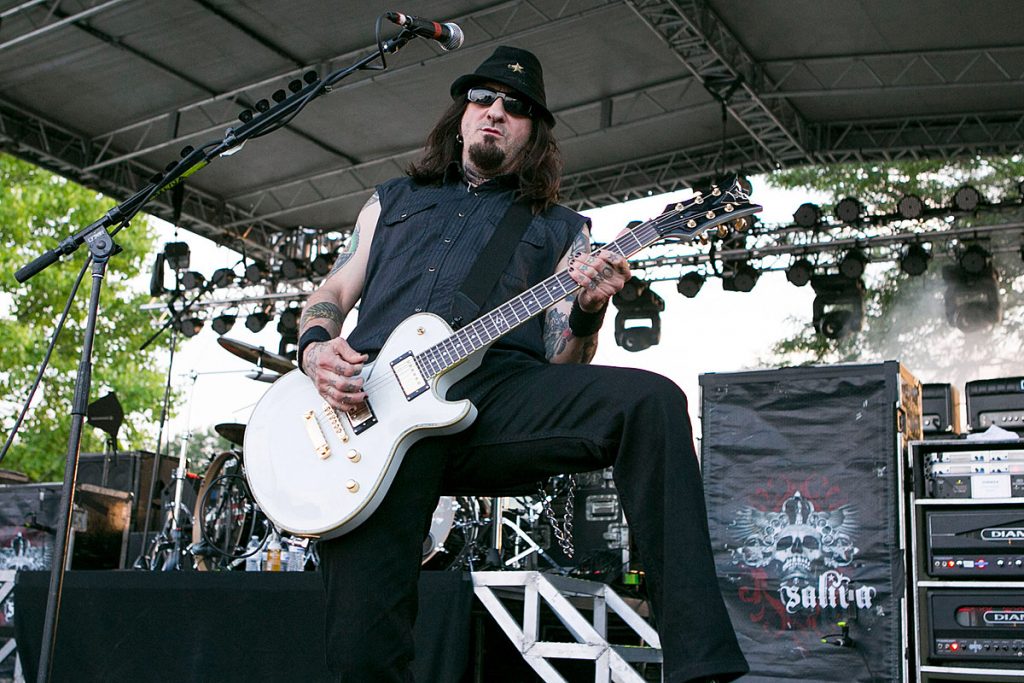 Saliva Guitarist Wayne Swinny Dead at 59
There's sad news to report as Saliva guitarist Wayne Swinny has died at the age of 59. The news was confirmed by the band, with singer Bobby Amaru issuing a statement. Earlier on Wednesday (March 22), it was revealed that Swinny had been taken to the ICU after suffering a brain hemorrhage on Tuesday morning (March 21). The band had been out on tour in support of their recent single, "High on Me."
"I'm not even sure what to think or how to feel right now. My heart aches for Wayne's family, his friends, and anyone who had the joy of being around him," revealed the singer. "My heart aches for his daughter Nikki. He loved that little girl so much. He was a Guitar Hero onstage with all the Rock 'N' Roll swag that most guitar players dream of. Offstage he was a proud father, an Ancient Aliens expert, and an incredible human who had zero enemies! He would go out of his way to make sure you had a good time."
"I'm grateful that I got to share almost 12 years of my life with Wayne on the stage and most importantly off the stage," continued the vocalist. "He was the older brother I never had. I learned so much from him and we had a fucking blast together! I will cherish it all for the rest of my life! God Bless you Wayne. I know we'll meet again!!"
Swinny was the only member remaining from Saliva's original lineup after the departures of vocalist Josey Scott in 2011 and bassist Dave Novotny in 2015, though the former reunited with the group for a performance at the Blue Ridge Rock Festival this past September.
READ MORE: Saliva Reunite With Singer Josey Scott at 2022 Blue Ridge Rock Festival
Amaru joined the band in 2011, with the current lineup of the group featuring the singer, Swinny on guitar, Brad Stewart on bass and Sammi Jo Bishop on drums.
Over the course of his career, Swinny played on 11 studio albums, appearing on such Saliva standout songs as "Always," "Your Disease," "Click Click Boom" and "Survival of the Sickest." Revisit some of his music below.
Loudwire sends our condolences to Swinny's family, the band and the extended music family.
Saliva, "Always"
Saliva, "Your Disease"
Saliva, "Click Click Boom"
Saliva, "Survival of the Sickest"
Saliva, "High on Me"
Rockers We've Lost in 2023
Rock and metal musicians and icons who died in 2023.