Rock Hits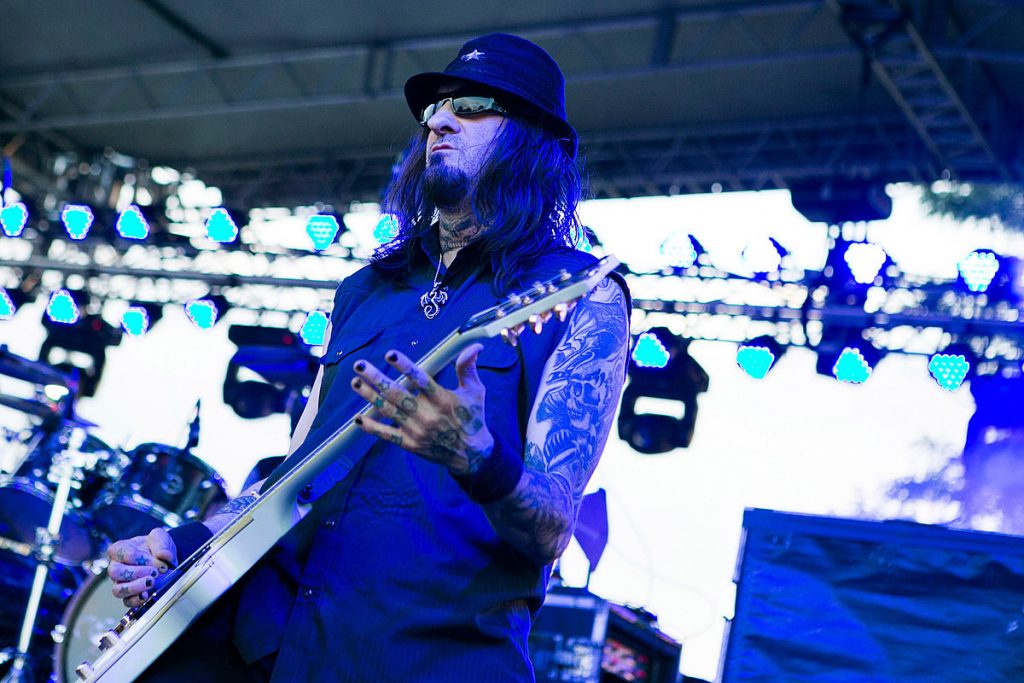 Saliva's Wayne Swinny in ICU Following Brain Hemorrhage
UPDATE: It was confirmed late Wednesday afternoon (March 22) that Saliva guitarist Wayne Swinny had died at the age of 59. Singer Bobby Amaru issued a statement on behalf of the band. Read his comments and more about the guitarist's death here.
Saliva guitarist and founding member Wayne Swinny is currently in the ICU following a brain hemorrhage, according to a statement the band posted on social media earlier today (March 22).
As noted in their post, Swinny suffered a brain hemorrhage yesterday morning. He was diagnosed with the condition after paramedics took him to the hospital.
"Our dear brother Wayne Swinny was discovered Tuesday morning (March 21) in medical distress and paramedics were called," the band wrote in the post. "He was transported to a hospital where he was diagnosed with a Spontaneous Hemorrhage in his brain. He is currently in the ICU as we await further news. We ask that you keep him in your thoughts and prayers at this time."
See the post below.
The National Library of Medicine and BioMed Central define a spontaneous intracerebral hemorrhage as bleeding within the brain tissue that isn't the result of trauma, but usually chronic hypertension, amyloid buildup within the arteries of the brain and anticoagulation, a treatment to prevent and reduce blood clots.
READ MORE: 50 Rock + Metal Albums Turning 20 in 2022
Swinny is currently the only member remaining from Saliva's original lineup after the departures of vocalist Josey Scott in 2011 and bassist Dave Novotny in 2015, though the former reunited with the group for a performance at the Blue Ridge Rock Festival this past September. The band's next scheduled performance is set to take place tomorrow night (March 23) in Fort Wayne, Ind., and they haven't announced whether it's canceled or not yet.
We wish Swinny a speedy and full recovery.
10 Times Musicians Were an Emergency Fill-In
Even rock stars need a sick day sometimes…