Rock Hits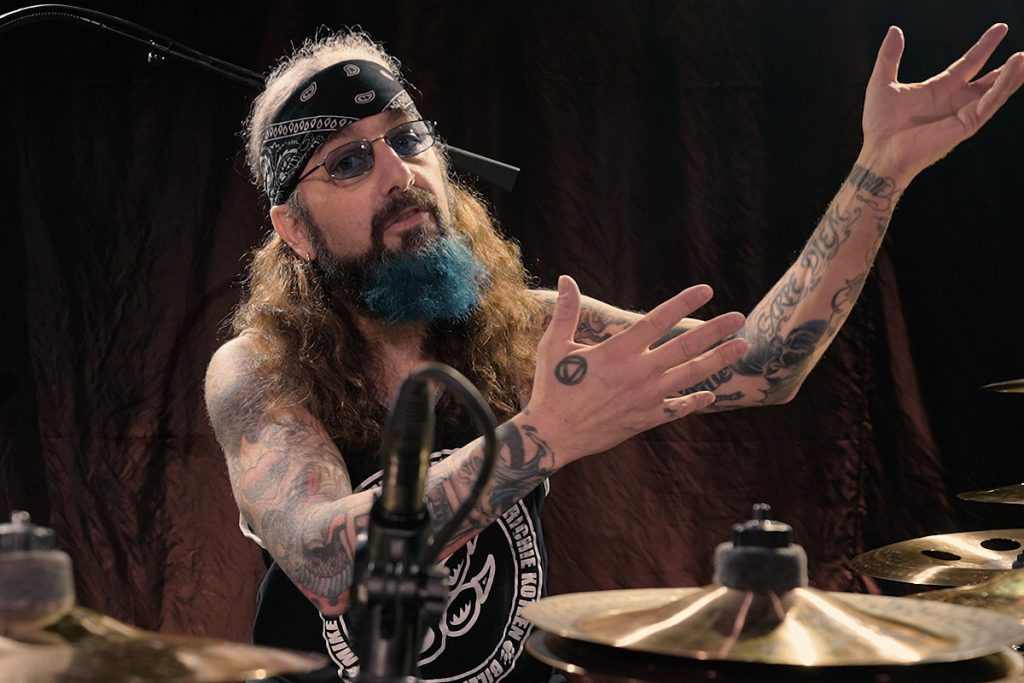 The Winery Dogs' Mike Portnoy Plays His Favorite Drum Intros
Everybody's gotta start somewhere. Even a drummer as great as The Winery Dogs' Mike Portnoy had to put in his due diligence studying the masters of the craft on his way to becoming one of the most respected drummers in metal and hard rock today. And in this edition of Gear Factor, Portnoy takes us through some of his mentors, those who helped to hone his own style of playing, and shares some of the greatest (and yes his favorite) drum intros of all time.
So where did it all start for Portnoy? He credits Ringo Starr, Keith Moon and John Bonham for being his first three influences, but admits that the Led Zeppelin had the most classic of all drum intros. He then rolls through such classics as "Good Times Bad Times," "Rock and Roll" and "When the Levee Breaks" amongst other Led Zep favorites.
"John Bonham was my first drum hero that had all of these cool, cool drum intros. He was the man. He was the groove master," says Portnoy.
From there, it was a quick jump over to progressive music where Rush's Neil Peart grabbed his attention. "It was all those Neil Peart-isms that I cut my teeth on and that's how I learned to play a big drum kit and progressive music and play odd time signatures and for so many years Neil was my biggest drum hero," says Portnoy who then rocks out to three classic Rush tracks.
And given that Portnoy is so well versed in heavy music, he took us down the rabbit hole of his most metal of influences. You get intros from Iron Maiden, Metallica, Anthrax, Slayer, King Diamond and Twisted Sister, whom Portnoy previously played with after the death of Twisted Sister drummer AJ Pero.
Finally, it's time for the drummer to take us on a journey of material that he played on. He gives us two of his favorite Dream Theater tracks, shares the story of how an Avenged Sevenfold song was fleshed out after he joined the group following The Rev's death and he leaves us with something special from The Winery Dogs' latest album, Winery Dogs III, explaining how the song "Gaslight" was formed off of one of his drum parts.
Thanks to The Winery Dogs' Mike Portnoy for the interview. You can pick up The Winery Dogs III album here or here. And be sure to catch the band out on tour in North America, South America and Europe through late June. All dates and ticketing can be found here.
The Winery Dogs' Mike Portnoy Plays His Favorite Drum Intros
66 Best Hard Rock + Metal Drummers of All-Time