Rock Hits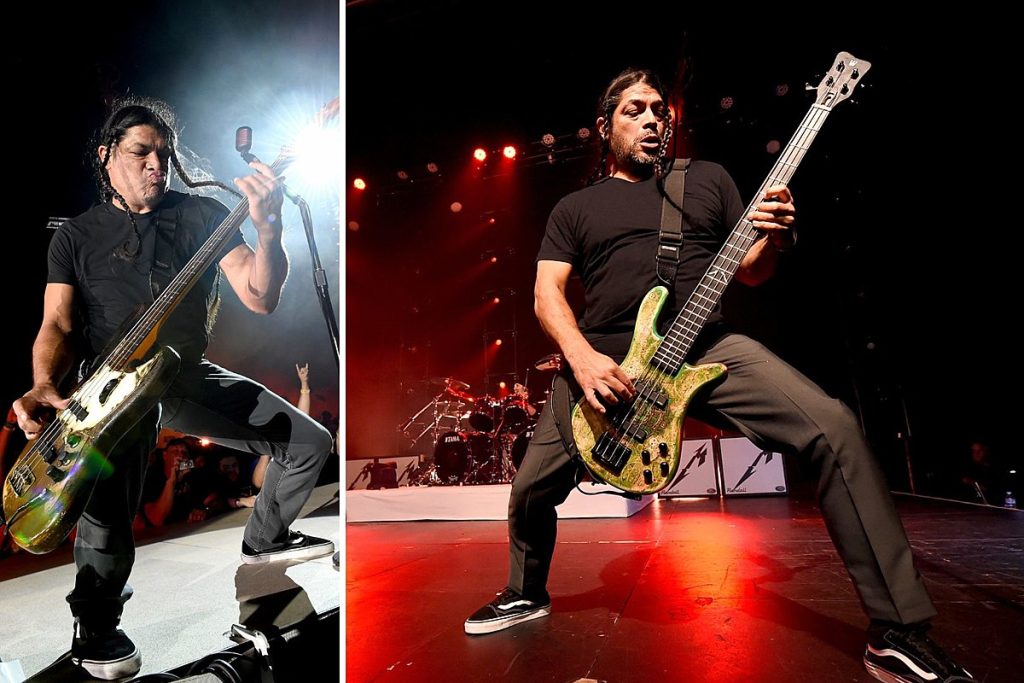 Where Did Robert Trujillo's 'Crab Walk' Stage Move Come From?
Have you ever noticed that sometimes onstage Metallica's Robert Trujillo will do a "crab walk?" It's his signature move and, in a recent interview on The Howard Stern Show, he elaborated on the origins of that very move, crediting Ozzy Osbourne for helping to inspire it.
He prefaces that he has a great Ozzy story and tells Stern about his second-ever gig with the Prince of Darkness, which was in Las Vegas. While playing a cover of Black Sabbath's "Sweet Leaf," he and the singer engaged in some showmanship, which led to the creation of Trujillo's now iconic crab walk.
"We just went into that groove [vocalizes opening riff of 'Sweet Lead']. All of a sudden, Ozzy gets in my face and we're doing this dance and it's like we're sumo wrestlers. It turns into this body position where we're going lower and lower and lower. Next thing we know, our booties are literally a foot off the ground and we're doing what I call the crab walk," Trujillo recalls.
"This moment for me was special because this is a performance move that I've been doing up until this day and I enjoy doing it," he enthuses, adding that even his bandmate gets in on the fun from time to time. "Sometimes Kirk [Hammett] and I do it during 'For Whom the Bell Tolls.'
READ MORE: Robert Trujillo Names His Favorite Metallica Album
Trujillo started playing bass for Osbourne in 1996 and was a member of the group until 2003, the same year he took the role as Metallica's bassist after auditions were held to replace Jason Newsted. During his time in the lineup, he recorded one original studio album, 2001's Down to Earth and played on the controversial reissues of Blizzard of Ozz and Diary of a Madman. He was also a guest on Ozzy's 2022 album Patient Number 9.
"So, thank you Ozzy, thanks for providing me [with] your choreographed ingenuity and helping me turn on my stage performance with the crab walk," the bassist concludes, "I appreciate you for that."
Watch a clip of Trujillo's Howard Stern appearance below.
Robert Trujillo Explains the Origin of His Crab Walk in Howard Stern
13 of the Best Signature Rock + Metal Stage Moves
The Most Played Song Live From Every Metallica Album
The songs you are most likely to hear at a Metallica show from every album.
The Least Played Song Live From Every Metallica Album
These Are the 22 Songs Metallica Have Never Played Live
Metallica have never played these songs live before.