Rock Hits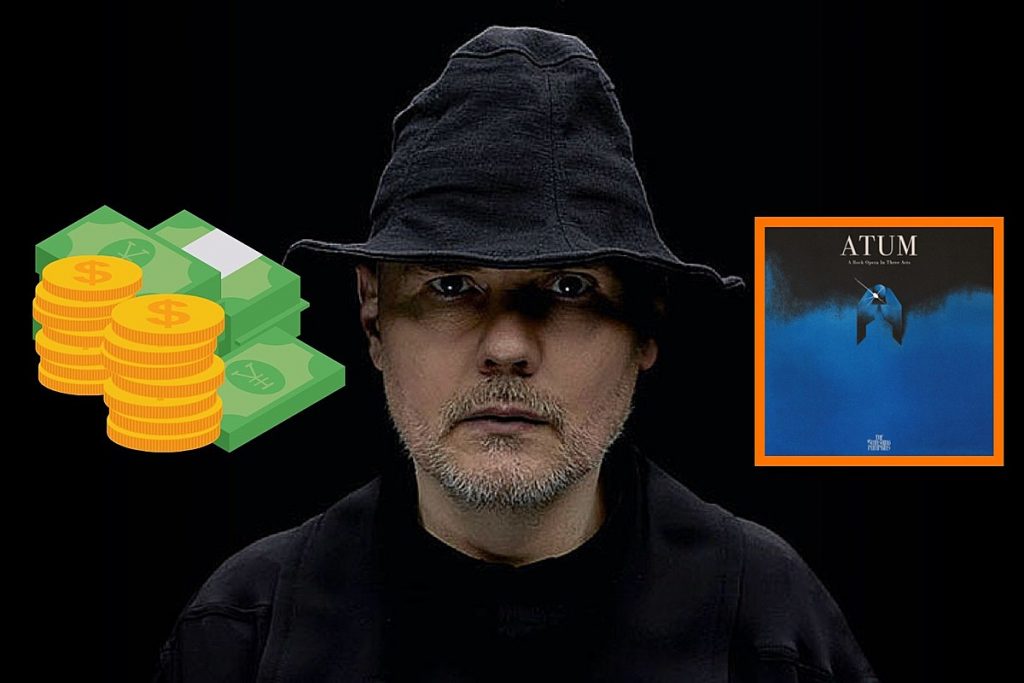 Why Billy Corgan Paid Ransom to Prevent 'ATUM' from Leaking
This past Friday (May 5), the Smashing Pumpkins released ATUM: Act Three, the concluding chapter of their three-part rock opera sequel to 1995's Mellon Collie and the Infinite Sadness and 2000's Machina/The Machines of God. In a new interview with the Klein/Ally Show (on Audacy's KROQ, Los Angeles), frontman Billy Corgan explained how he actually had to pay a ransom to keep a hacker from leaking it.
Near the end of their chat (posted on May 5), Corgan was asked if putting out new music "ever get[s] old" or if he gets "excited every time." He responded, "It's always a bit of a rollercoaster ride because it's finally the moment it's totally out of your hands. Quick, funny story if you don't mind?"
He continued:
Right when the album was being mixed and mastered, which is a very kind of nervous time because the files are finally going out to different people and as you can imagine, these days, everything's digital. So, a fan contacted me and said, "Nine of the songs have leaked." This is, like, six months ago, and they were all probably the most catchy, single-y type songs. So, it's like, not only is it six months too early, but you're pretty much giving away the album before you even have a chance to set your feet into the ground. And somehow, some hacker was offering the files for money, and we were able to trace it and pay off and keep it from leaking. The FBI got involved.
READ MORE: Enter to Win Smashing Pumpkins' Complete 'ATUM' Box Set
Jokingly, he was then asked if the hacker "did that thing where they'll, like, the person will send you a toe in the mail to prove they have [it]?"
Corgan answered:
They had, yeah, they strangely had stuff that wasn't – I don't know how they got what they got. [Ransom was paid] out of my pocket, unfortunately. What we were able to do was stop the leak from happening, because it was a mercenary person who had hacked somebody – I don't want to say who – and they had other stuff from other artists. It wasn't like some Pumpkins fan that was hellbent on breaking it on Reddit. . . . Somehow, they gave some information that allowed the FBI to track them. I don't know the end result of it yet.
Regarding his "other stuff from other artists" comment, he added: "They had stuff that was shocking to me. Like, classic stuff from bands of the past [who're] probably doing reissues. I don't think any of that stuff's leaked out, so whatever happened, it all got shut down."
You can listen to the entire excerpt below.
Clearly, it would've been awful for any of the expansive collection – whose first two Acts came out in November 2022 and January 2023, respectively – to be spoiled ahead of time.
Speaking of ATUM, you have until tomorrow, May 8, at 11AM ET to enter Loudwire Nights' content to win a box set of all three records. Comprised of 33 songs (spread across four regular black LPs), it comes in a black box that also includes a complete lyric book and story, as well as 10 unreleased songs (via five exclusive 7-inch records). The tracks won't be available to stream until later this year, either.
For more information and details, click here!
In other news, Corgan recently revealed why Black Sabbath is his favorite band, and on May 5, he spoke with Loudwire Nights' Chuck Armstrong about his gratitude for the Smashing Pumpkins' sustained permanence and relevance.
Also, be sure to catch the Smashing Pumpkins' upcoming The World is a Vampire summer tour (which'll also feature  Interpol, Stone Temple Pilots and Rival Sons). You can see the full tour schedule here and grab your tickets here.
Billy Corgan Discusses Paying ATUM Ransom on KROQ's The Klein/Ally Show
Smashing Pumpkins Handprint Ceremony at TCL Chinese Theatre
Smashing Pumpkins become second rock band to have handprints immortalized for Hollywood's TCL Chinese Theatre.