Rock Hits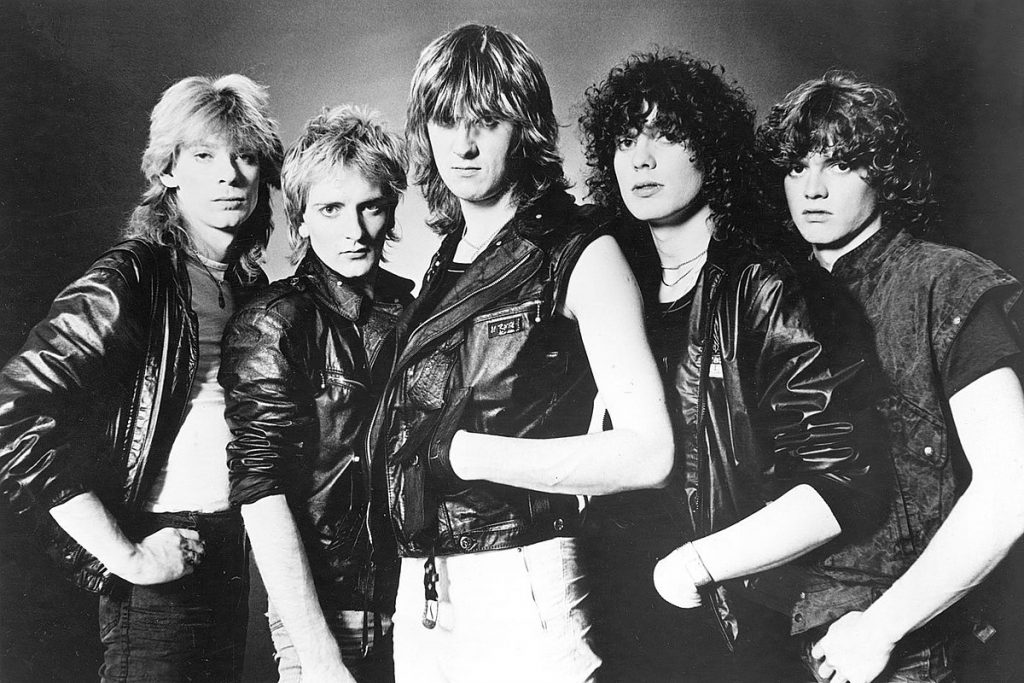 Joe Elliott on Problem With Making 'Proper' Def Leppard Biopic
Def Leppard frontman Joe Elliott has once again said he would be open to making a biopic about the band — but there would be some challenges in making it interesting for fans.
In a recent interview with U.K.'s Metro, Elliott said making a movie about Def Leppard in the style of Queen's Bohemian Rhapsody, Mötley Crüe's The Dirt and Elton John's Rocketman is "always being discussed, but let's not forget there was an MTV movie in 1999 that was fucking awful!" He went on to say that if they were to make a biopic, it would be "a hell of a lot more accurate."
The biggest problem with making a movie about Def Leppard, in Elliott's opinion, is that there isn't much that would surprise anyone. "There is a story to tell, but the only problem is from a media perspective it's just about two big things: Rick [Allen]'s arm and Steve [Clark]'s death… We'd have to pull out a lot of truths that were never told to make it interesting."
Elliot first said he would be open to a redemption from the aforementioned Hysteria – The Def Leppard Story produced by VH1 in a December 2019 interview with SiriusXM's Trunk Nation. "If somebody comes to us one day and says that they wanna do it, we're not gonna stop them," he said. "Because now there's such a standard set that it would have to match [Bohemian Rhapsody, Rocketman and The Dirt]. So it would be a much, much better version of what that story was."
Speaking of Mötley Crüe, Def Leppard are gearing up to head on a co-headlining world tour with the band next month. Make sure to grab your tickets here.
Rock Musicians With Hollywood Walk of Fame Stars
Doing time on Hollywood and Vine.