Rock Hits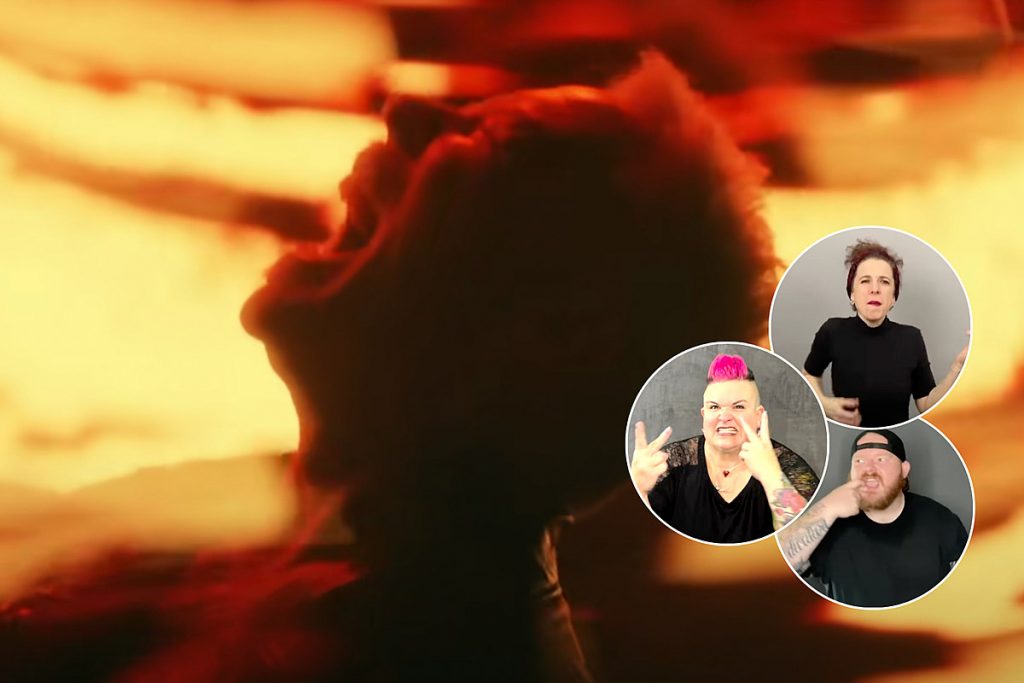 Metallica Prep ASL Interpretations of '72 Seasons' Music Videos
On Saturday, April 15—National American Sign Language (ASL) Day—Metallica announced that they will release ASL interpretations of every single music video for their new album, 72 Seasons.
In an announcement video shared across Metallica's social media networks, hardcore deaf Metallica fan Tom Osbourne helped the band reveal the unprecedented news.
"It is my honor to announce on April 25th, Metallica will release all music videos from 72 Seasons in ASL," Osbourne signed on-camera in the video, which you can view below. "Metallica is the first major rock band to do this. To celebrate National ASL Day, Metallica partnered up with Amber G Productions and DPAN to release the official music video for "72 Seasons" in ASL."
Watch Metallica's 72 Seasons ASL Announcement
The Deaf Professional Arts Network, or DPAN, is a non-profit organization that seeks to support the deaf and hard-of-hearing community by making music more accessible; it was founded in 2006 by deaf musician Sean Forbes and producer Joel Martin. DPAN has worked with Amber G Productions on several projects; the production company was founded by interpreter Amber Galloway.
"It's been an honor to work with Amber and DPAN teams," the band wrote on their website, "and we hope that our fans in the deaf and hard of hearing community enjoy experiencing the album through these videos!"
READ MORE: 10 Things We Love About Metallica's New Album, 72 Seasons
The first video released, "72 Seasons," features a side-by-side of the original music video for the title track and a video of Galloway signing the lyrics. Based on the footage included in the announcement video with Osbourne, it appears that different interpreters will be featured in the remaining music videos. You can view Metallica's YouTube playlist for the new ASL videos here.
Watch Metallica's Official ASL Interpretation For "72 Seasons"
As of the writing of this story, Metallica have released official lyric videos for all 12 tracks from 72 Seasons as well as music videos for "Lux Æterna," "Screaming Suicide," "If Darkness Had a Son," "72 Seasons" and "Room of Mirrors."
72 Seasons is Metallica's first album of new material since 2016's Hardwired…to Self-Destruct. Read our review of the album here.
Watch Metallica's Official Music Video For "Room of Mirrors"
Your Guide to Rock + Metal Bands Touring in 2023
Check out over 200 rock and metal bands' touring schedules for 2023.
66 Most Important Moments in Metal History